Pixels.com Launches New iPad App for Photo and Art Enthusiasts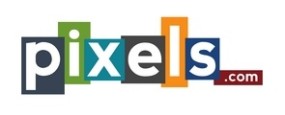 New App Takes You Beyond Image Sharing — Virtually Displays Artwork on Your Wall and Delivers to Your Doorstep
SANTA MONICA, CA–(Marketwired – Jul 22, 2014) – Pixels.com has released a stunning new iPad app which allows art enthusiasts to browse through millions of images from more than 250,000 living artists, preview those images on their walls using the iPad's built-in camera, and then purchase the images as framed prints, canvas prints, greeting cards, and more. The app is available for free on the Apple App Store and is the only app to combine photo and artwork sharing with e-commerce and a 3D-like View on Your Wall feature.
"This is a game-changing app for both buyers and sellers," says Sean Broihier, Pixels.com's founder and CEO. "There are thousands of apps on the app store that allow users to share and comment on images. The Pixels.com app goes far beyond image sharing. It's an e-commerce sales tool. It's a product visualization tool. It's an artist discovery tool and so much more."
As they say, seeing is believing. With the app's augmented reality interface, buyers can preview images on the walls of their homes, customize the images with thousands of frame and mat combinations, and then see exactly what the finished products will look like from different angles within a room. The app takes the guesswork out of selecting artwork, since everything is perfectly to scale. For instance, a 24 inch x 36 inch canvas print will appear on the wall at exactly 24 inches x 36 inches. As an individual walks around the room, the app uses the iPad's video camera and a unique tracking algorithm to keep the image perfectly positioned in the desired location on the wall. To see a video of the app at work, visit: http://pixels.com/app.
The app provides an unprecedented opportunity to discover, interact with, and purchase artwork from living artists and photographers. "Pixels.com has been a leader in the e-commerce art space since 2006, and this is the most powerful innovation we've ever released," added Broihier. "Liking and commenting on photos in the online world is fun. It's much more fun, however, to bring those images into the real world, decorate your home with amazing artwork, and help support living artists and photographers in the process."
The new app takes users full-circle from the virtual world back to the real world. Once a buyer selects an image to purchase, Pixels.com processes the payment, delivers a museum-quality masterpiece to the buyer's doorstep, and sends the profits to the artist. No other art marketplace offers this level of interaction and visualization coupled with the ability to purchase — all from within a mobile app.
The app features 7.5 million images which have been uploaded by the same artists and photographers who sell thousands of prints each week on the Pixels.com website. "The Pixels.com app is a powerful sales and marketing tool which allows artists to show off their portfolios and process orders directly from the palms of their hands," says Broihier. "Just imagine — artists can now turn on their iPad, select an image, project it onto the buyer's wall, and then process an order minutes later. That's extremely powerful."
With this new iPad app, artists and photographers can:
Create a profile within the app and upload images directly from an iPad or Dropbox
Set their own prices for a variety of print products, including: canvas prints, framed prints, metal prints, greeting cards, and more
Showcase their images to potential buyers using the app's augmented reality interface
Customize their images with millions of frame and mat combinations
Process transactions directly from within the app
Interact with other artists and photographers via comments, likes, favorites, and more
Art enthusiasts can:
Browse through millions of images from more than 250,000 living artists and photographers
Search for images based on keywords, artist names, image titles, and more
Comment on, like, and favorite images
Customize images with millions of frame and mat combinations
View images on their walls using the app's target-tracking augmented reality interface
Purchase museum-quality artwork directly from within the app
Follow their favorite artists and photographers and receive push notifications when those artists and photographers upload new images
With millions of images to choose from, the Pixels.com app is a magnet for anyone interested in buying or selling artwork — whether it's photography, paintings, illustrations — you name it.
The Pixels.com app is available as a free download from the Apple App Store. For more information and to see a video of the app at work, visit http://pixels.com/app. To download the app, visit https://itunes.apple.com/us/app/pixels.com/id895882367.
About Pixels.com
Pixels.com is an online marketplace with more than 10 million visitors per month that has revolutionized the way that artwork is bought and sold around the world. With a few clicks, artists and photographers can upload their images to Pixels.com, set their prices for a broad range of print products (e.g. canvas prints), and then sell those products to a global audience of art buyers via the Pixels.com website, mobile apps, and embeddable shopping cart widgets. Pixels.com fulfills each order on behalf of the artists — taking care of the printing, framing, matting, packaging, shipping, collecting payments from buyers, and sending profits to the artists. Each product is manufactured at one of Pixels.com's global production facilities and delivered "ready to hang" with a 30-day money-back guarantee. In 2014, Pixels.com will pay out more than $10 million in profits to independent artists and photographers all over the world. To learn more, please visit Pixels.com or follow Pixels.com on Facebook, Twitter and YouTube.