Lytro Takes Over SXSW: Education, Exhibits, Speaking, Contests and more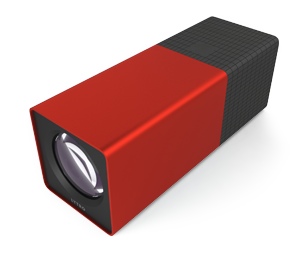 Lytro, maker of the world's first light field camera, is taking SXSW by storm next week with activities focused on bringing the event to life through photography. Attendees will have many chances to engage with Lytro and explore the latest trends in photography, through official SXSW speaking sessions with Lytro's Director of Photography, demos, a photography contest and full hands-on education experience at Photo Camp. Below is a snapshot of Lytro activities during SXSW Interactive— you can also get the full details at www.events.lytro.com
Lytro @ SXSW 2013
· Lytro exhibiting at SXSW Create
o When: Friday March 8th through Sunday March 10th
o Where: SXSW Create Tent, 101 Red River Street (Across the street from the Austin Convention Center)
o What: Come visit the Lytro booth at SXSW Create to try, borrow, buy or even win a Lytro camera to take home as a souvenir of your SXSW 2013 experience.
o When: March 11th between 11:00 AM and 6:00 PM
o Where: 101 Red River Street (Across the street from the Austin Convention Center)
o What: At SXSW PhotoCamp you can learn about the evolution of photography through a series of special talks and presentations, or join in on a Photographer Meet Up. At the Lytro booth you can try, buy or win Lytro cameras, participating in Scene at South By contest. All events are free and open to the public (no SXSW badges required).
· Scene at SouthBy Photography Contest
o When: Friday March 8th through Monday March 11th
o What: Borrow a Lytro camera and join the Scene at Southby Photo Contest by submitting a living pictures via Twitter for a chance to win a camera or the grand prize of $500 after an audience vote at Photo Camp on Monday. Reserve a camerahere. For additional details on contest rules, go here.
· SXSW Speaking Sessions:
o Turning PhD Concepts into Cocktail Conversations – Saturday, March 9th @ 3:30 PM: Lytro VP of Marketing Kira Wampler will discuss how to craft a compelling story about your product or technology and how to educate the average consumer about your breakthrough technology. Location: Hilton Austin Downtown, Room 616AB, 500 East 4th Street
o From Coral Reefs to the Light Field: Making Waves – Tuesday, March 12 @ 12:30 PM: World-renowned underwater photographer and Lytro Director of Photography Eric Cheng will discuss the next frontier of photography, as well as predict future trends and disruptive technologies poised to change photography as we know it. Location: Austin Convention Center, Room 18ABCD, 500 East Cesar Chavez Street
#lytro #swsx #imaginginsider