Paper Shoot Produces the World's Only Paper Camera Designed Specifically for Kids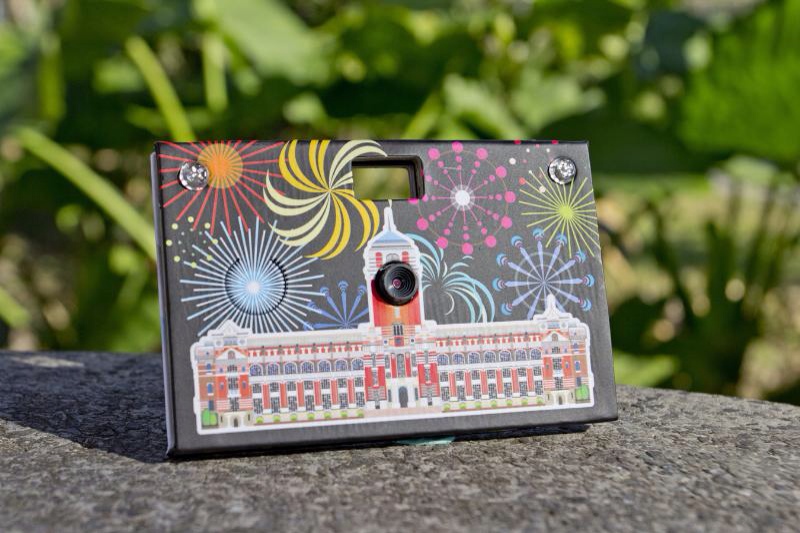 TAIPEI, Taiwan, Aug. 15, 2014 /PRNewswire/ — Taiwanese entrepreneur George Lin was born into a traditional Taiwanese family. As the youngest of six children, he grew up in humble circumstances and never got the chance to enjoy more expensive items, like cameras. In fact, as Lin grew up, he had only a few childhood photos, most of which were of poor quality. He would watch enviously as other people would flip through their own photo albums or pose for family portraits. One day, he told himself, I will change all of this!
In July of 2013, George Lin's dream came true when Paper Shoot, the company he founded, introduced its first paper camera, a product that is capturing the hearts of both children and adults alike.
Paper Shoot cameras are developed with a child's perspective in mind, from the inside to the outside of the camera. Each camera features a water-repellent case made of paper, which can be decorated with everything from cartoon characters to cute animals to bright colors and even the owner's own artwork, which encourages children to explore their own creativity. Just 12-millimeters thick and weighing only 80 grams (including the weight of two AAA batteries), the camera has a sturdy cardboard body that is strong enough to withstand accidental drops. In addition, the camera's approachable price tag of around US$50 puts parents' minds at ease about letting their kids use these cameras.
Designed to be simple and easy to use, Paper Shoot cameras have four built-in photo effects that automatically adjust to lighting conditions, enabling children to effortlessly shoot their own masterpieces. Older children can further explore their own photography skills by using an external lens.
With a background in the technology industry, Lin knows how to make the best use of Taiwan's robust manufacturing supply chain and strength in high-tech components, and Paper Shoot sources its image sensors, camera lenses, and paper pulp from the same suppliers that work with Apple.
Though Paper Shoot was launched just a year ago, it has already cooperated with Sanrio's Hello Kitty and even Taiwan's Presidential Palace to develop customized cameras. It continues to research and develop the next generation of paper camera, with efforts being made to increase the pixel resolution to 5 million and improve the camera's anti-vibration feature. In addition, plans are being made for a paper case that can be used with Lego bricks, so that users can create an even more personalized camera
Right now, Paper Shoot is looking for international partners, and it is George Lin's wish that one day soon, children around the world will be able to use his paper cameras to capture memories of their childhood in photographs.
For more information, please visit:https://www.papershoot.com/enu/index.html