Tiffen Announces New XLE Series Filter Line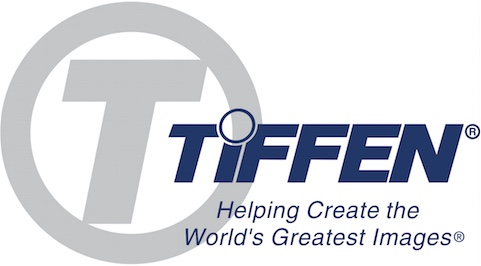 Designed with long exposure photography in mind, Tiffen's three new 10-stop filters attenuate for the far red and IR wavelengths that commonly pollute long exposure images photographed on today's modern camera sensors; the APEX, the ADVANTIX and the AXENT XLE filters are the ultimate imaging tools designed to control these issues on a wide range of sensors and lenses in various lighting environments
Hauppauge, New York – December 10, 2014 – The Tiffen Company, a leading manufacturer of award-winning imaging accessories, has just released the XLE Series filter line, a brand-new, cutting-edge filter technology that helps color correct images captured during long, extreme exposure shooting. The new Tiffen XLE filter line features three distinct filters with varying levels of infrared (IR) filtration: the APEX, the ADVANTIX and the AXENT.
APEX Filter
The APEX provides premier IR absorption. The ultimate solution for long exposure photographers and videographers, it is outfitted with a standard near IR blocker and a Tiffen Hot Mirror, eliminating all IR pollution during long exposure photography. Using the APEX removes the risk of IR compromising an image's color, a common concern when shooting long exposures.
Designed for use on all DSLR, APS-C and Micro 4:3 sensors, regardless of lens coating or sensor design, the APEX allows for extreme long exposure shots that often blur movement in the scene.
ADVANTIX Filter
With basic IR absorption, the ADVANTIX removes polluting wavelengths with an active IR absorbing element. This provides an intense, unique imaging effect with a slight greenish color cast that can be adjusted in the camera's manual settings.
The ADVANTIX is designed for use on DSLR cameras in both B&W and Color modes, plus APS-C sensors in the same modes when used in combination with lenses approved for IR photography. Like the APEX, the ADVANTIX allows for the blurring of any image movement.
AXENT Filter
Having no IR absorption allows the AXENT to positively promote IR wavelengths, allowing for different results depending on the camera sensor used.
The AXENT is ideal for full frame DSLR cameras primarily in B&W mode, and can be used on FUJI's X-Trans APS-C cameras, among other camera models, to obtain a highly stylized IR color effect when combined with lenses approved for IR photography. This results in an image with stunning IR captured light, and when used on standard Bayer sensors on Color mode, the filter produces a warm hue over the image. Intensity levels will vary depending on prevailing lighting conditions.
Like its predecessors, the AXENT produces movement blurring in the image.
All three filters are designed for use in manual set up mode, where creative choice of aperture, shutter setting and ISO come into play.
Pricing and Availability
All XLE filters are now available in focal lengths from 40.5mm to 82mm, and are priced depending on range.
The APEX filter is priced between 170.00 USD and 366.67 USD, the ADVANTIX filter between 70.00 USD and 266.67 USD, and the AXENT filter between 37.99 USD and 98.99 USD.
For product availability, assistance with choosing the right filter model, and more information on the XLE filter line, please visit http://tiffen.com/xleseries.
About Tiffen
Tiffen has been a leading manufacturer of photographic filters, lens accessories, software, and camera accessories for the consumer/professional imaging and the motion picture and broadcast television industries for over 75 years. The company has a rich history of innovative product design, superior optical consistency, and unparalleled quality. Tiffen has been recognized for its product and engineering excellence, earning a Technical Achievement Award and a Scientific and Engineering Award from the Academy of Motion Picture Arts & Sciences, as well as multiple Emmy® Awards. Today, the company offers a wide range of products, which include: Tiffen® filters, Steadicam® camera stabilizing systems, Lowel® light, Listec® teleprompters, Tiffen Dfx® digital imaging software, Domke® bags, Davis & Sanford® tripods, Zing® camera covers, Stroboframe® flash brackets, Saunders® professional trimmers, and Kodak Wratten® filters. Tiffen continues to enhance its reputation as a leading imaging accessory manufacturer through aggressive growth in the digital imaging accessory industry.
For more information on Tiffen, please visit http://www.tiffen.com.
Tiffen is a registered trademark of The Tiffen Company. EMMY is a trademark property of ATAS/NATAS. All other trademarks and products mentioned herein belong to their respective owners.