Shutter Pilots Awarded FAA Exemption for Aerial Imagery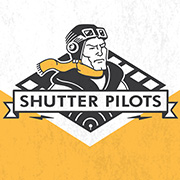 Bismarck, ND- June 16, 2015 – On May 13th, 2015, Shutter Pilots was granted a Federal Aviation Administration (FAA) exemption to operate drones for the use of aerial imaging and computer animation.  Shutter Pilots was founded in 2014 by Mike Mabin, Ed Sargeant and Alexander Mabin.
Shutter Pilots joins a small field of companies to have received an FAA exemption, as just over 300 had been granted by the FAA upon date of approval.  Shutter Pilots' exemption allows the company to operate the DJI Phantom 2 Vision+ and DJI Inspire 1 drones at altitudes of 400 ft and below.  In addition, the exemption was the first in the nation to outline a mission of using the captured footage to provide 2D and 3D visualization services to support various industries.
"By combining aerial imaging and 2D/3D animation, Shutter Pilots is at the forefront of the industry and is able to provide services that would have been unimaginable just a few years ago, stated founder and Managing Partner, Mike Mabin.  He continues, "The technology can be utilized in a variety of fields — from doing flyovers and 3D renderings of real estate developments to capturing historic sites and reconstructing what they might have looked like hundreds of years ago."
Shutter Pilots has partnered with Agency MABU, a nationally recognized full-service marketing and communications firm, to help provide additional digital and 3D animation services.  To learn more about Shutter Pilots, visit them on social media or at www.shutterpilots.com.