THOMAS PR NAMED "PR 2015: TOP 100 INFLUENCERS & BRANDS" BY ONALYTICA SOCIAL MEDIA ANALYST GROUP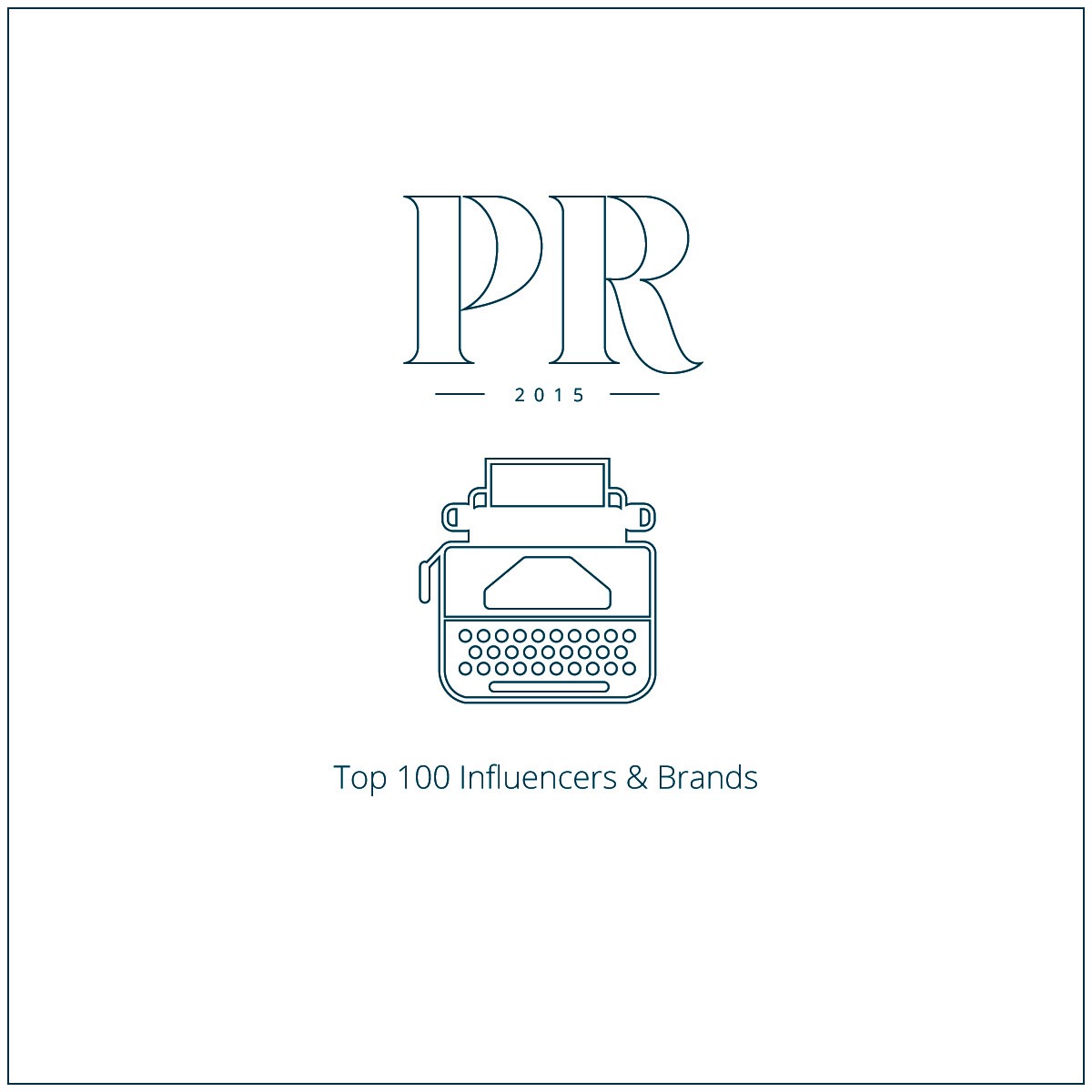 http://www.onalytica.com/blog/posts/pr-2015-top-100-influencers-brands/
Selected among 700,000 Tweets, Thomas PR's Twitter Account @thomaspr Chosen Top 100 Twittersphere Influencer
Thomas PR's Clients Appear on The Today Show, Good Morning America, NPR, Fox-TV, Crain's Chicago, Better Homes & Gardens, Investor's Business Daily, Wall St. Journal, & More
July 9, 2015, Melville, NY — Thomas Public Relations www.thomas-pr.com, the #1 public relations and social media agency for consumer electronics, high-tech, and apps, announced today that it has been chosen by Onalytica social media analyst group as "PR 2015: Top 100 Influencers and Brands" for the Thomas PR Twitter account @thomaspr. Onalytica analyzed 700,000 tweets mentioning #PR, #DigitalPR, #PublicRelations, #CorporateCommunications, and #Corpcomm, identifying the top 100 most influential brands and individuals leading the discussion. Read the article at: http://www.onalytica.com/blog/posts/pr-2015-top-100-influencers-brands/.
The Transformation of PR
"We looked at all the individuals engaging on Twitter to bring you a list of the top 100 most influential individuals in the PR landscape," said Onaltyica, a leading company focusing on influencer relationship analytics. "Public relations is not what it used to be. The way technology evolved has forced this discipline to change like it's never changed before. At Onalytica, we have been looking closely at the transformation of PR as we know it."
"We are proud to have been chosen by Onalytica as one of the Top 100 Influencers in the Twittersphere for our @thomaspr social media account," said Karen Thomas, President & CEO, Thomas Public Relations, Inc. "We at Thomas PR provide our clients with exceptional social media and public relations services, connecting daily on social media and online with key press and influencers, resulting in extensive national and international press coverage on TV shows and publications, such as The Today Show, CNN, Good Morning America, NPR, Fox-TV, Wired, Wall St. Journal, NY Times, Forbes, BBC-TV, Guardian UK, Financial Times, Toronto Star, and Vancouver Sun, among many others."
KarenNet Party List App Launched
A leader in public relations and social media for technology, gadgets, and apps, Thomas PRÒ has just launched the innovative new KarenNet Party List App on Google Play with the list of the most exclusive technology trade show events and parties, created by the development team at Interfaces.io led by its Founder, Luis Alcaraz (an iTunes App Store version is coming soon). In addition, Thomas PR is hard at work prepping for the 2015 holiday season, pitching gift guides ideas to press; and will be attending the Consumer Electronics Show in Las Vegas in January 2016 for its large roster of clients, as well as other trade shows.
Thomas PR has a long history of successful PR campaigns for ground-breaking tech companies, such as Olympus, Impecca, NewerTech, BeBop Sensors, BURG Smartwatches, LucidBrake, GigaTribe.com, Kidz Gear, ArtRage, iDevices, iBike Dash, SensoGlove, Alibre, Soundmatters, DXG, OWC, Digital Foci, Spymac, Octiv, Rocketlife.com, Roadmaster, Jadoo Power, Foveon, Micrografx, Lexar Media, Intego, The Great Kat, and more.
About Thomas PR
Award-winning Thomas PR has an over 15 year history of successful PR campaigns for national and international companies. Thomas Public Relations is well-known for quickly and efficiently achieving high-level press results for their clients, winning over 500 client awards. The creator of the best-known longest running party list for technology trade shows, "The Official KarenNet Party List" (now available as the KarenNet Party List App on Google Play with an iTunes App Store version coming soon), Thomas PR is winner of the 2009 PRSourceCode Top Tech Communicators Award, TheBitbag.com's PR Rep of the Year and more. For more info, see website: www.thomas-pr.com, Twitter: www.twitter.com/thomaspr, Facebook: www.facebook.com/KarenThomaspr, Facebook: https://www.facebook.com/Thomaspublicrelations.
About Onalytica
Onalytica www.onalytica.com was founded in 2009, supported by Bebo social networking site investors. Initially Onaltyica focused on delivering social network analysis and insights reporting into digital communities and key influencers. In 2013, they launched an Influencer Relationship Management software platform, allowing customers to systematically manage and scale their relationships with key influencers and influential stakeholders, such as journalists, analysts, thought leaders and bloggers. For more information, see www.onalytica.com.