LensPen SensorKlear Loupe® –See and Clean Your Digital Camera Sensor At the Same Time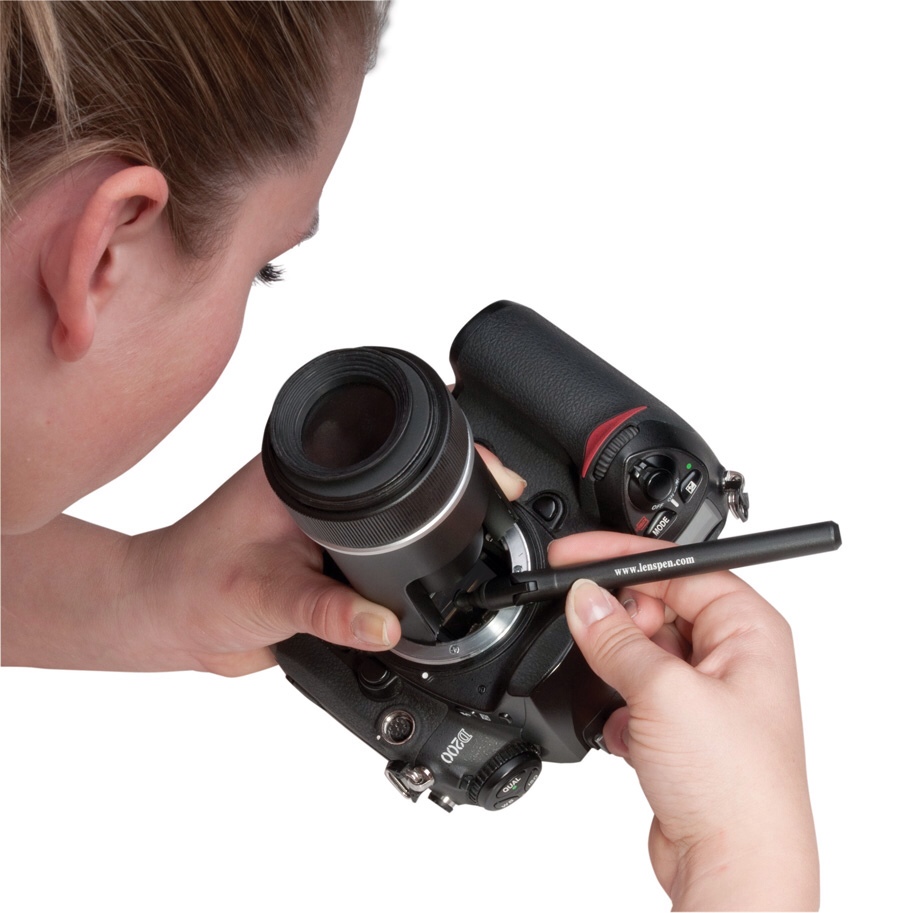 When you clean your DSLR sensor using the LensPen SensorKlear system, you can see what you are cleaning while you clean, a feature no other sensor cleaner can offer. It makes sensor cleaning simple, fast, easy – and more effective.
"The SensorKlear system is the 'holy grail' of sensor cleaning," said Peter Meurrens, vice president of operations of the LensPen Group. "Other cleaning systems use sprays and gels that can make a sticky mess that spreads all over the delicate parts of your camera. Not only are they messy, you can't even watch what you are doing when you use them."
What was once a tedious, time-consuming and nerve rattling experience can now be done in less than a minute, Meurrens said. "The heart of the SensorKlear system is simplicity," Meurrens said. "You can clean your sensors with just three simple tools: the SensorKlear Loupe®, Hurricane Blower and SensorKlear II™ pen. All three are packaged in our SensorKlear Loupe Kit."
The SensorKlear Loupe is easy to use; just remove the camera lens, place the Loupe on the aperture ring, turn on the light and inspect the sensor. If it's clean, there's nothing left to do but put the lens back on. If the sensor is not clean use the Hurricane Blower to remove the dry dust. Inspect the sensor again.
If sticky dust remains on the sensor, insert the angled tip of the SensorKlear II pen through the access window on the side of the Loupe to safely and easily target and remove the sticky dust. Only the LensPen SensorKlear Loupe has the access window to allow the user to see and clean at the same time.
"The sensor can be cleaned in about 30 seconds," Meurrens said. "Fast cleaning is also safe cleaning. There is less chance that a dust particle will enter the camera chamber during the cleaning process."
The SensorKlear Loupe was recently improved. The new design features eight LEDs (double the number of the original model) to give perfect visibility when inspecting the sensor. The LEDs arepowered by just two AAA batteries – long life, low-cost, easy to install and available everywhere. And the new loupe is versatile; it's designed to fit both standard and Four-Thirds DSLR cameras.
For more information on LensPen products, go to www.lenspen.com. To see how the SensorKlear system works click onwww.lenspen.com/how_to_use/dslr_sensor_cleaning/.
#lenspen #sensorklear #dslr #imaginginsider