PHOTO VIDEO WEST OFFERS FREE ADMISSION TO HIGH SCHOOL STUDENTS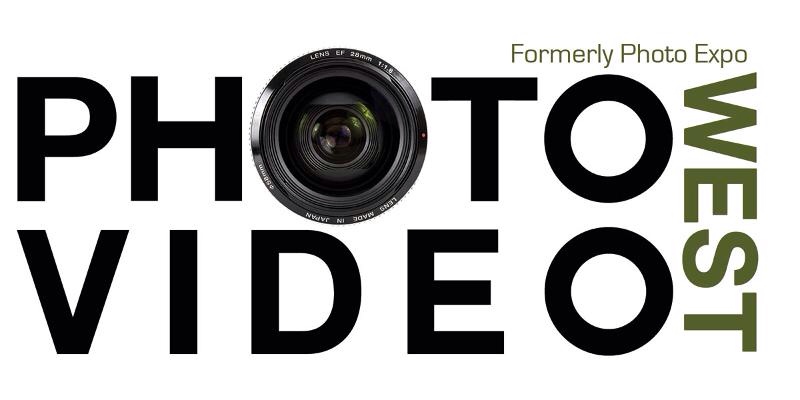 The West Coast's Largest Educational Photo and Video Show Offers High School Students Valuable Educational Opportunities at April 27-28 Show in Del Mar, CA
San Diego, CA (April 17, 2013) – Photo Video West, an educational conference and expo for photography professionals and amateurs held April 27-28, 2013 at the Del Mar Fairgrounds, is pleased to announce it will offer free admission to high school students. Students will be required to present their school ID at the door for free admission into the event, said Ken Loyst, co-producer of Photo Video West.
"We look forward to offering students who are interested in pursuing a career in photography and filmmaking an educational experience that they can't get in the classroom," added Loyst. "The event's Seminar Series gives students an opportunity to see what kind of career paths exist in photography and filmmaking, while learning everything from the basics to the tricks of the trade from today's top photo and video professionals."
Photo Video West's educational series of seminars brings together world famous, award-winning photographers from across the nation to give talks and instruction on a variety of topics in photography and video, from editing and lighting to panoramas and mobile imaging. Featured speakers include Olympics photographer and Kodak Gallery Elite Award recipient, Tim Mathieson; international award-winning master photographer, Scott Robert Lim of Sony; renowned portrait, lifestyle and fine art photographer of "The Grammy Project" fame, Jim McHugh; art director on ad campaigns for Guess, Corona and AMA Racing, Hernan Rodriguez; award-winning Photoshop Hall of Fame inductee, Jack Davis, and many others. For a complete schedule of seminars, visitwww.photovideowest.com.
Previously known as Photo Expo West, the new-and-improved Photo Video Westreturns with an added focus on videography, printing, framing, and mobile imaging. Part educational, part expo, attendees of Photo Video West have the opportunity to gain valuable education from the industry's top professionals, while exploring today's best brands, watching live interactive demos and taking advantage of deals on cameras, gear and equipment on the showroom floor. Additionally, the show offers portfolio review sessions, allowing photo enthusiasts an opportunity to have their work reviewed by art and photography experts on the spot. To schedule an appointment for portfolio reviews, visitwww.photovideowest.com.
Photo Video West takes place from 10:00 am – 5:00 pm on Saturday, April 27 and10:00 am – 4:00 pm on Sunday, April 28. Advance tickets for a one-day pass are $12 per person. For those who want to attend the photo and video show both days, weekend passes are available for $20 per person. A portion of all ticket sales will benefit the Museum of Photography Arts (MOPA) in San Diego. Tickets are available for purchase online at www.photovideowest.com.
For more information about Photo Video West, visit the event website atwww.photovideowest.com.
PHOTO VIDEO WEST
Photo Video West is recognized as the "go-to" event for photography enthusiasts on the West Coast. Held April 27-28, 2013, the weekend-long conference and expo offers valuable education, shared interests with fellow attendees, and the best deals for buying and selling photography equipment. Whether an amateur interested in improving family portraits or an advanced professional interested in meeting top experts in the field, Photo Video West is not to be missed by those who share in the joy of being behind the lens. Visit www.photovideowest.com or call 619-312-1212for more information.
#photovideowest #imaginginsider