Camera Vest™ from Cotton Carrier® Eliminates Camera Strap Neck Strain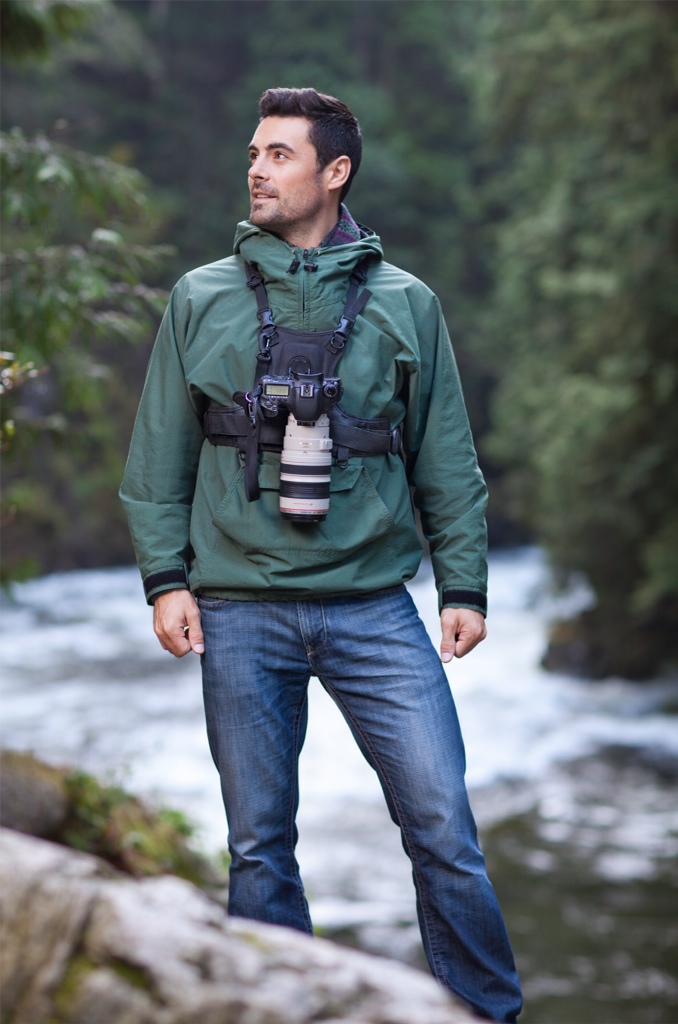 Photographers are always looking for a way to reduce the strain on the neck and shoulders that comes from traditional camera neck straps. Cotton Carrier® Ltd., of North Vancouver, Canada, now has a solution: the Cotton Carrier Camera Vest™, which is engineered to eliminate neck and shoulder pain, as well as the nuisance of a swinging camera.
"Our patented Camera Vest is safe and easy to use," said Brook Parker of Cotton Carrier. "It includes a camera hub that attaches to your camera's tripod hole on the base of the camera. The camera hub slides in and is securely mounted into the Camera Vest locking system, and releases instantly when the camera is turned 45 degrees so that you're ready to shoot in an instant."
The vest is made of 1680 Denier Polypropylene for comfort and durability, and its one size fits all photographers. The camera mount receptacle on the vest is constructed from rugged Lexan for durability and security. And the hubs are machined anodized aluminum. A fiberglass-reinforced camera tether, hand strap and universal tripod adapter plate are also included with the vest.
There are two versions of the Camera Vest, Parker said. The 2 Camera Vest includes a detachable Side Holster for a second camera. The Side Holster can be removed to be used independently and attached to your pants belt; perfect for travel where space is a premium.
"The Camera Vest is perfect for any photographer," Parker said. "It's great for wedding and sports action photographers, and outdoor enthusiasts too. It's even been used by downhill skiers and mountain bikers. We have it on video!"
For more information on Camera Vest and Cotton Carrier, go to www.cottoncarrier.com. Click on the Videos link to see the products in action.
#photovest #cottoncarrier #cameravest #imaginginsider