Heifer International & Rankin Collaborate On Global Hunger Photography Competition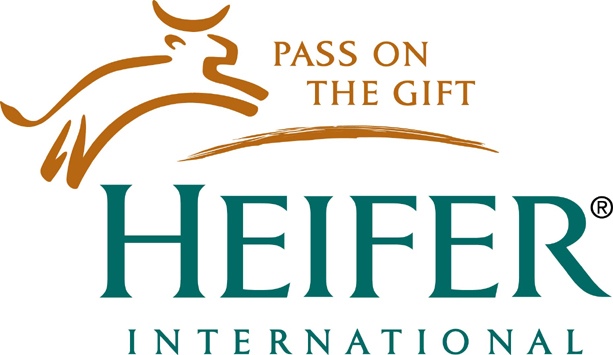 LITTLE ROCK, Ark. (May 23, 2013) – Global development nonprofit Heifer International and renowned photographer/publisher Rankin are teaming up to spotlight world hunger and poverty with the launch of a worldwide photography competition titled, 'Hunger'.
Photography enthusiasts, both amateur and professional, are asked to submit images conveying what the word 'Hunger' means to them through the lens of a camera. Rankin will select the winning photograph, which will be showcased at a high-profile gallery in Los Angeles and also published in his biannual fashion and culture publication, The Hunger.
"Heifer International is pleased to collaborate with a talented creator like Rankin to capture the relevance and urgency of hunger and poverty as problems our society must address," said Pierre Ferrari, President and CEO of Heifer International. "We hope that vivid and unique photographs will encourage individuals to stop and contemplate the sharp inequalities that exist in our world."
"I'm happy to support Heifer International in any way I can," said Rankin. "I feel that it is a hugely worthwhile charity and this global competition will raise much needed awareness for the cause and unearth budding photography talent in the process."
Creative platform Talenthouse will accept entries of hunger-themed images from its more than 2 million members from May 21 to July 2, 2013. A public vote from July 3—17 will determine finalists, and the winning photograph will be announced July 23.
Over 5,000 members of the web-based group Brits in L.A. will support the contest through voting in the finalist round of the contest. "Not only does the contest bring awareness to a much needed cause, but it also gives an opportunity to further the career and change the life of an individual, helping the photographer reach that next level. We are also thrilled that Rankin has adopted Heifer's log line and is Passing on the Gift," added Brits in L.A. Managing Partner Craig Young.
Submissions will be accepted at www.heifer.org/rankin, www.talenthouse.com, http://www.hungertv.com/, http://nosuchagency.wordpress.com and www.britsin.la.
About Heifer International:
Heifer International's mission is to end hunger and poverty while caring for the Earth. Since 1944, Heifer International has provided livestock and environmentally sound agricultural training to improve the lives of those who struggle daily for reliable sources of food and income. Heifer is currently working in more than 40 countries, including the United States, to help families and communities become more self-reliant. For more information, visit www.heifer.org, read our blog, follow us on Facebook or Twitter, or call 1-800-696-1918.
About Talenthouse:
Talenthouse is the world's platform for creative collaboration, connecting aspiring talent, established artists and brand advertisers. Artists always retain ownership of their own work using Talenthouse as a platform to collaborate, grow their audience and monetize their work. Brands choose Talenthouse to engage in a dialogue with consumers in an entertaining, relevant and credible context.
#talenthouse #rankin #hungerphotocompetition #heiferinternational #imaginginsider