Cotton Carrier® Introduces the Hand Strap™ – Instantly Adjustable, Tripod-Friendly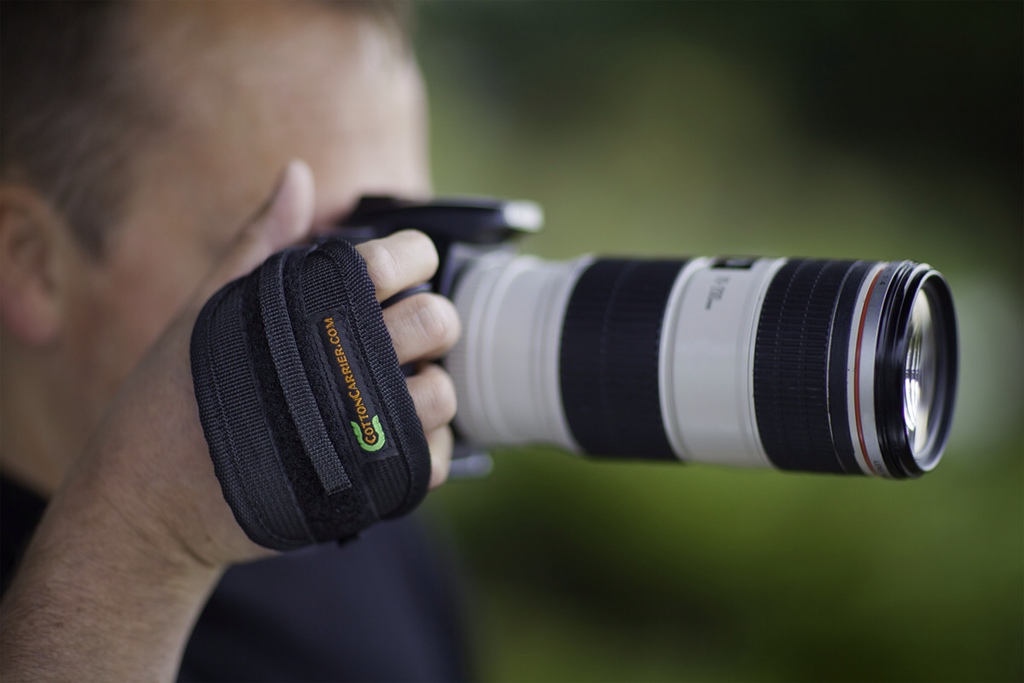 North Vancouver, Canada – Cotton Carrier® Ltd. has announced the introduction of their new Hand Strap™ which gives photographers an extra-secure, adjustable grip on any camera .
"The Hand Strap is quick and easy to use, providing additional comfort and security when holding your DLSR," said Brook Parker of Cotton Carrier. "The heavy-duty Velcro strap allows you to instantly tighten or loosen your hand against your camera's body, making holding heavy cameras and lenses a pleasure to use."
The Hand Strap attaches to the base of your camera using a hard anodized aluminum Arca-Swiss style plate that also offers a standard ¼"x20 threaded hole. You can either clamp your camera directly to a tripod, or attach any number of popular quick release plates to the base such as Manfrotto.
"Placing your camera on your tripod is simple and easy to do," Parker said. "It allows instantaneous movement from hand-held to tripod shooting in a snap. The ability to use the Cotton Carrier Hand Strap with all DSLRs and with virtually any tripod on the market will quickly make this accessory a popular choice for novice and professional photographers alike."
MSRP for the Hand Strap is $19.95, less than the price of most Arca-Swiss style tripod plates alone.
For more information on Hand Strap and Cotton Carrier, go to www.cottoncarrier.com. Click on the Videos link to see the products in action.
#camerahandstrap #cottoncarrier #imaginginsider