Sigma Corporation of America Brings Sigma Safari Experience to PhotoPlus Expo 2013 Manufacturer offers hands-on photography demos, streams live video tutorials from show floor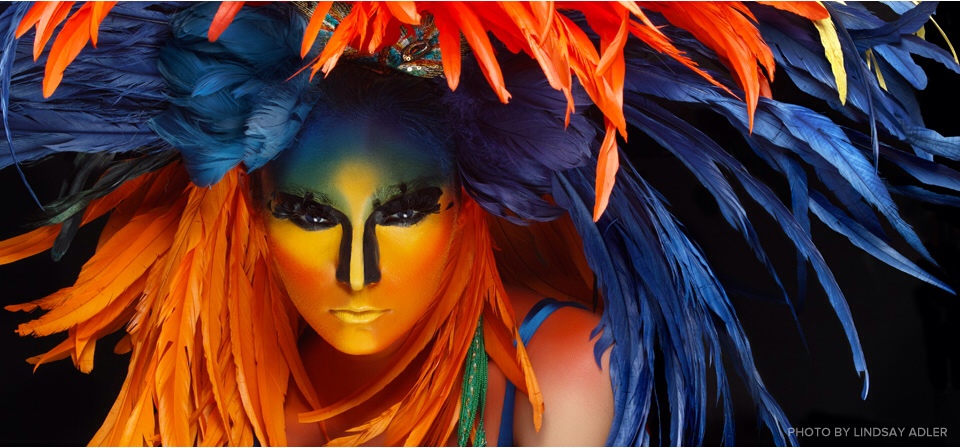 RONKONKOMA, N.Y., Oct. 21, 2013 – Sigma Corporation of America, a leading researcher, developer, manufacturer and service provider of some of the world's most impressive lines oflenses, cameras and flashes, will kick off the Sigma Safari Experience on Thursday, October 24, the first day of PhotoPlus Expo (PPE) at the Javits Convention Center in New York City.
Visitors of Sigma's PPE booth 537 this week will have an opportunity to test Sigma's cameras and lenses as they photograph professional models who have been dramatically transformed with high-end makeup and styling to resemble safari animals. Sigma Pros Jennifer Rozenbaum,Kevin Ames and Lindsay Adler will be on hand to interact with shooters and teach live sessions from the Sigma Safari Experience area at 11 a.m., 1 p.m. and 3 p.m. ET each day of the show,Oct. 24, 25 and 26. These sessions cover lighting, posing and exposure, and will be live streamed to the Sigma website at http://www.sigmaphoto.com/sigma-safari-experience.
In addition to the hands-on testing and live tutorials, Sigma will offer show attendees and home viewers a chance to win several prizes through the event.
"This is our second year of offering a hands-on shooting experience in our booth and we are pleased to say that the models and level of engagement will be even better this year. Our Sigma Pros are eager to share their expertise and we're really excited to be able to share the experience with audiences at the show and at home," said Mark Amir-Hamzeh, president of Sigma Corporation of America.
Here's a schedule of the live streaming #SigmaSafari tutorials:
o 11a.m. ET – Kevin Ames: "Long Lens – Close up!"
o 1 p.m. ET – Lindsay Adler: "Lighting for Mood"
o 3 p.m. ET – Jennifer Rozenbaum: "Posing to Flatter Every Woman"
o 11 a.m. ET – Jennifer Rozenbaum: "Posing vs. Editing"
o 1 p.m. ET – Kevin Ames: "Making Bokeh"
o 3 p.m. ET – Lindsay Adler: "The One-Two Punch"
o 11 a.m. ET – Lindsay Adler: "Analyze to Get the Shot!"
o 1 p.m. ET – Jennifer Rozenbaum: "Posing Flow"
o 3 p.m. ET – Kevin Ames: "Exposing Exposure"
Learn how you can win prizes at Sigma's booth each day of the show:
· #SigmaSafari Sweeps: Two lucky Sigma fans – one at the show and one at home – will win a 35mm F1.4 DG HSM Art lens each day of the show! Fans can enter for a chance to win by testing gear at the Sigma Safari Experience shooting station in the Sigma booth and by registering their email address online, during the live broadcasts.
Sigma will have more than 45 products on display at PPE this year. Stop by the booth to see the latest lenses from the Global Vision line, including the recently announced 24-105mm F4 DG OS HSM and the 18-35mm F1.8 DC HSM | ART lenses. Sigma's new USB Dock will also be available at the booth.
To find out more about Sigma's Safari Experience, please visit http://www.sigmaphoto.com/sigma-safari-experience. For information about Sigma Corporation of America, visitwww.sigmaphoto.com.
About Sigma Corporation
Since 1961, Sigma has worked toward a single, simple goal: To imagine and develop photographic technologies that push the envelope, empower photographers and produce unparalleled imagery. We've honored this commitment by maintaining control of our design, research and development, and manufacturing processes in our own Aizu Factory. Our products are built with premium materials and are known worldwide for quality and performance. Our family-owned organization is the largest, independent SLR lens manufacturer in the world, producing more than 45 lenses that are compatible with most manufacturers, including Sigma, Canon, Sony, Nikon, Olympus, Panasonic and Pentax. Sigma Corporation also produces digital SLR cameras and high-definition digital compact cameras. The company is headquartered in Japan, with offices strategically located throughout Europe, Asia and North America. Photography is all we do, and it's all we've done. For information about Sigma and our products, please visit www.sigmaphoto.com.
ImagingInsider.com
#sigmaphoto #sigmasafari #photoplusexpo #imaginginsider