Cam Report 3.0 for iPhone and Pod touch – Create Reports While Filming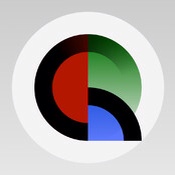 Oslo-based company, Drylab R&D today announces Cam Report 3.0, their new app for iPhone and iPod touch that also works on iPad. This user-friendly app is a smart and intelligent alternative to traditional camera reports on paper for professional, digital movie productions. To ensure consistency and quality throughout the production process, Cam Report offers powerful metadata capturing and management. New shots are numbered intelligently, based on the convention users prefer.

Oslo, Norway – Drylab R&D today is pleased to announce the release and immediate availability of Cam Report 3.0, their new app for iPhone, iPad, and iPod touch that numbers new shots intelligently during filming, based on the convention a user prefers. Developed in close co-operation with DITs and camera assistants, Cam Report can be used for several feature-length productions, which can be organised by day, shot, and take. It also features an extensive database of lenses and filters and users are also given the option of adding their own.
Unfortunately, camera filenames are long, complex, and easy to mistype. However, Cam Report solves this problem through automatic file naming. It can calculate Alexa, Canon and RED file names. When users add a take, it increases the clip number automatically.
Fields are copied between takes, so when users add a new take, the repeated information will already be there. Takes can be circled with a single tap on the screen. User-defined tags are a powerful and flexible way of categorizing takes as they make it quick and easy to indicate interior, exterior, dawn, morning, or day shots. Pictures for logging and reference can be taken on-set using the camera of any device that Cam Report is compatible with or brought in from the iPhoto Library. These options offer an efficient and convenient way to collect information and context during shoots using the camera. Picking images from the photo library is great for having reference photos and storyboards at hand.
Some of the options available for shots include object, background, and ground distances for 3D work. Apart from Pan, dutch, and tilt (built-in inclinometer), GPS and Wi-Fi positioning features are also available. Multiple labelling options such as date, grading notes, colour temperature, ISO speed, and audio make Cam Report even more interesting to use.
What's New in Version 3.0:
* Share reports via email and AirPrint
* Select which fields to display (and share)
* Edit most fields in-place
* More logical shot/slate numbering
* Distances in feet and inches
* Select terminology: Shot or Slate
* Snappier performance, especially on large productions
* Updated for iOS 7 (but still works with iOS 6.1)
* Supports uploading to Dailies Creator 1.1
* Exchange files using iTunes file sharing
* Each production is now a separate file
* Old productions are upgraded automatically
* Performance and stability improvements
This app replaces traditional camera reports on paper for professional, digital movie productions. Its powerful and user-friendly metadata capturing and management features help users maintain quality and well as consistency throughout the production process. In Cam Report 3.0, support for Cam Report Web has been removed in favor of better sharing and reporting options like email and AirPrint.
"Change roll, and the clip counter is reset. You're also free to manage file names yourself." said Audun Vaaler of Drylab R&D. "Designed to be stable, fast, and easy to understand, Cam Report is all about reliable, quick, and intuitive data entry, so you can create your reports while filming. Select the shooting days you want and share reports instantly via email or AirPrint."
Device requirements:
* iPhone, iPad, and iPod touch
* Requires iOS 6.1 or later
* Optimized for iPhone 5
Pricing and Availability:
Cam Report 3.0 is $14.99 (USD) and available worldwide exclusively through the App Store in the Photo & Video category. Promo codes are available on request.
Drylab R&D: http://drylab.no/
Cam Report 3.0: http://drylab.no/cam_report/
Purchase and Download: https://itunes.apple.com/app/keyframe-cam-report/id336801525
Screenshot 1: http://a5.mzstatic.com/us/r30/Purple6/v4/e0/fd/0e/e0fd0ed4-6504-8cc0-5655-1017ce1a706c/screen568x568.jpeg
Screenshot 2: http://a2.mzstatic.com/us/r30/Purple4/v4/8f/76/22/8f762229-b45b-832e-f83e-6defdc6fc6b5/screen568x568.jpeg
Based in Oslo, Norway, Drylab R&D was founded by John Christian Rosenlund in 2005. The company makes tools to help preserve artistic intention and make life easier on-set. They were founded and are still largely staffed by film people (including a director of photography, a digital image technician and a producer). One of their strong points is deep and personal experience and involvement with the film industry. They eat their own dogfood and use their products regularly on their own productions. Copyright (C) 2005-2013 Drylab R&D. All Rights Reserved. Apple, the Apple logo and Mac OS X platforms are trademarks of Apple Inc. in the U.S. and/or other countries. Other trademarks and registered trademarks may be the property of their respective owners.

ImagingInsider.com
#camreport #imaginginsider