Atlanta based and Nikon contributing photographer, Mark Alberhasky (www.imagema.com), has announced a new destination photo venture, PhotoZoneTours.com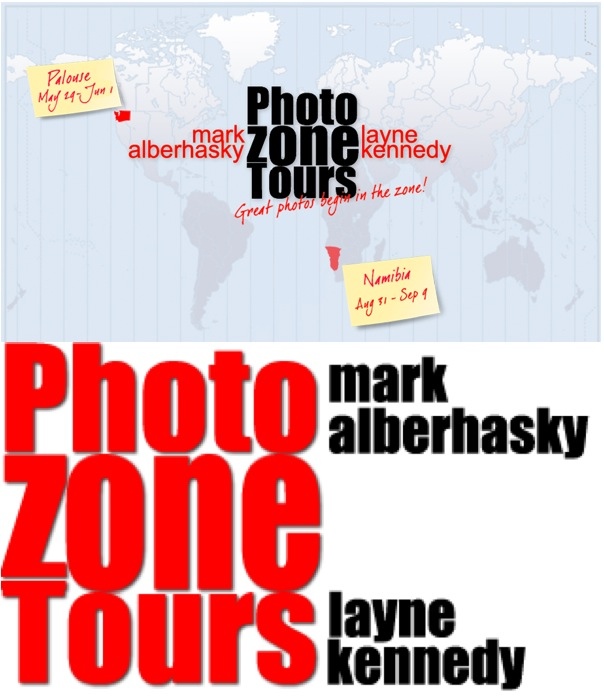 PhotoZoneTours is a collaboration with Minnesota photojournalist Layne Kennedy (www.laynekennedy.com). Both have been leading photo workshops for years and after working together several times they decided the combination of their talents and energy could create a wonderful photo and travel experience focused on small groups, a casual atmosphere, and personalized world class instruction.
PhotoZoneTours offer an alternative to the pace and size of many existing photo workshops. "Having worked with groups of all sizes, we know from experience what resonates with participants," says Alberhasky.
Offering domestic US venues and international locations they plan to create both simple and exotic itineraries. The first tour, to the Palouse region of the Pacific Northwest (May 29 – Jun 1), will concentrate on the beautiful landscape of rolling hills for which the Palouse is famous. The next tour (Aug 31 – Sep 9) is to Namibia, a southwest African country where amazing desert landscapes create a unique ecosystem in which wildlife have adapted to the challenges.
For more information visit www.photozonetours.com.
#markalberhasky #photozonetours #laynekennedy #nikonphotographer #phototours