TrackR's Community Based GPS Network is Now Active – TrackR's Network Helps Users Find Items and Announces $100,000 Giveaway in StickR TrackR devices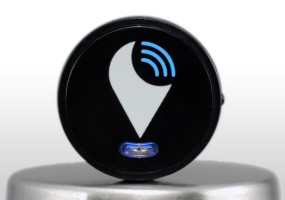 StickR TrackR can be attached onto or stuck to any item including keys, remotes, bikes, luggage, etc. and works with the corresponding TrackR app, available for both iOS and Android. The device and the app communicate using Bluetooth Low Energy to help users locate their devices using their phone, or visa versa.
StickR TrackR will be the first device to tap into Phone Halo's Crowd Source Tracking Network. With the network, anyone who has the TrackR app running on their phone will be able to help fellow users find their lost items, enabling users to receive location updates of where their lost items are, even when miles away – bringing the technology of Waze to everyday items.
"StickR TrackR is the fourth product in our portfolio, and the first device we've developed to work with our now active Crowd Source Tracking network," said Chris Herbert, CEO of TrackR. "The sharing economy has disrupted and brought new business models to industries ranging from lodging, transportation and more. By bringing this sharing model to lost items, we have dramatically reduced the cost of GPS tracking of everyday items enabling the technology to hit the mainstream market."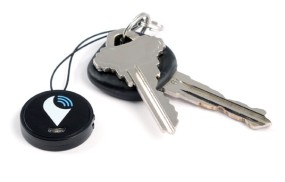 How Crowd Source Tracking Works:
This technology allows users to find their items after they have been misplaced or left behind. If you lose your keys, the attached StickR TrackR will begin emitting a unique ID to alert the entire TrackR community to being searching for your lost item. If another TrackR user is within range of the lost keys, their app will automatically and anonymously detect the ID, update our server, which will then send you the updated GPS coordinates.