CNN SPHERICAL REPORT 360° wants to give away 360 RICOH THETA cameras to aspiring photo-journalists, then reward the best photos with prizes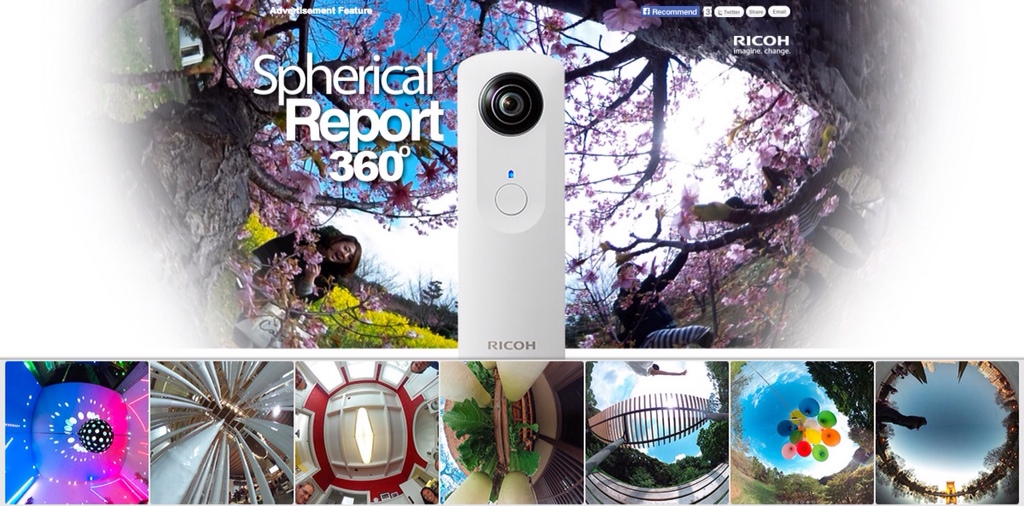 Powerful images are vital to modern news gathering and factual story telling. The most innovative photojournalists are constantly looking for new ways to tell their story, combining the latest digital technologies with the a passion for documenting the world in a compelling way.

For those looking to explore a new perspective on the world, the RICOH THETA allows photographers to capture the complete scene, without missing a single detail. Capable of taking spherical images, the RICOH THETA captures the photographers complete surroundings. When viewed the image can be rotated and zoomed, allowing the whole scene to be explored in detail.
For photojournalists, this camera offers an exciting alternative to traditional images. With the growth of digital media outlets, readers can be offered new levels of interactivity, and spherical images offer a new, unique viewer experience for photojournalists to explore.
For more information on how to win, prizes and deadlines, please visit – http://advertisementfeature.cnn.com/sr360