Developer of high-end iPhone protography apps introduce support for hardware camera controller accessory.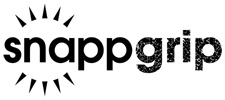 Jag.gr announces support for snappgrip in 645 Pro and PureShot
LONDON, UK – Jag.gr, the developer of 645 PRO MK II and PureShot apps for powerful iPhone photography announced today that the latest versions of these popular applications now support the snappgrip wireless hardware camera grip controller.

Lee Harris, the developer of snappgrip said "We are delighted to welcome Jag.gr as the first developer to utilise our hardware integration API. 645 PRO MK II and PureShot bring powerful 'big camera' features to iPhone photographers and users of these apps can now further experience 'big camera' handling with snappgrip's hardware controls for zoom, focus, shooting mode and shutter combined with our optional add-on lens range."

Mike Hardaker, Jag.gr's founder and developer said "I believe that combining snappgrip with 645 PRO MK II and PureShot delivers iPhone photography enthusiasts an incredibly powerful and creative tool set. We've always been committed to providing the handling and the high-quality output that photographers demand and by supporting snappgrip, we take that commitment to an even higher level."

The updated version of the apps are available immediately to download from the iTunes App Store and users who purchase snappgrip from within the apps will receive a 20% discount from the purchase price of snappgrip.

Jag.gr is committed to enabling photographers to get the best from the camera in their iPhone, iPad or iPod touch with a range of top photography apps that bring the experience of using a real camera to iOS devices.
www.jag.gr

snappgrip launched in 2013 following a successfully funded Kickstarter campaign featured on engadget receiving over 150% of its pledge target. Conceived and developed by an experienced team of consumer electronics professionals with a love of photography and smartphone technology, snappgrip enables comfortable iPhone photography with intuitive hardware camera controls, a wireless bluetooth connection and a range of add-on lenses.