Gadgets :: July 17, 2019
by Gregg Ellman
(@greggellman)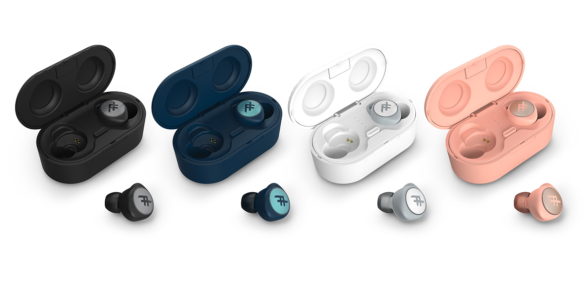 Just a few years ago some smartphones eliminated the 3.5 mm headphone port, forcing users to get an adapter or go the Bluetooth route. Then the true wireless earbud category was born, eliminating the wire connection for Bluetooth headsets. But many of the new wireless earbuds were costly. 
Now iFrogz (a Zagg brand) has launched the Airtime truly wireless earbuds, their first entry in the category and it seems to be a winner in all aspects.
In just a few minutes it was easy to see they are a winner with great sound and numerous eatures, and an affordable price.
 Built-in Bluetooth 5.0 paired the Airtime's to my iPhone XS seamlessly on the first try and every time after when I opened the storage case in auto-pair mode. The case doubles as a charging case. 
The case gives you about 15 hours of listening before a power source is needed. There's also a quick charge feature giving the earbuds 1.5 hours of playtime with just a 10-minute charge.
The sound comes from 8 mm drivers in each earbud, which really impressed me with  clear sound and a nice amount of bass at all volumes. They are built with three equalizer settings (signature, podcast, and bass); obviously I was stuck on the bass.
The earbuds have an ergonomic design and with three sizes of ear-tips included, it's easy to get a snug and comfortable fit. Multifunction controls are easy to get used to,  just press on the earbud to change tracks, answer calls and access to Siri and Google Assistant voice assistants.
Each earbud also has a microphones for handsfree calls. Other features include a sweat-proof  IPX4 rating and ergonomic sport wings, which both help make these ideal for workouts or lawn mowing in 100-degree Texas summer heat as I did during my testing.
www.Zagg.com $59.99, available in black, blue, peach and white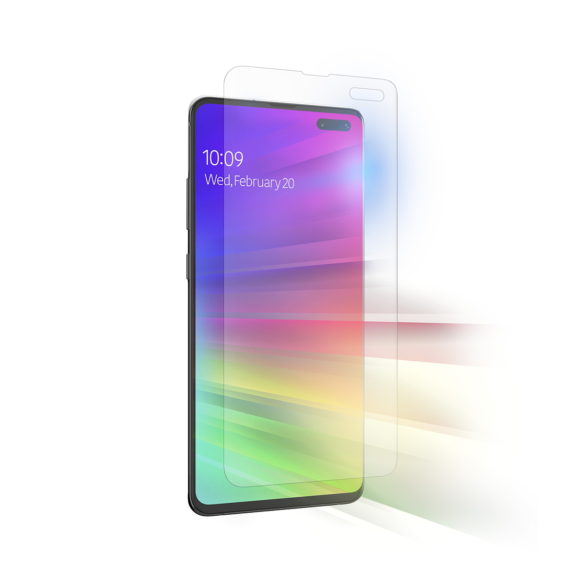 Another Zagg brand, InvisibleShield, is a leading touchscreen screen protection solution now available with the all-new Ultra VisionGuard and Ultra Clear for the Samsung Galaxy S10 5G in addition to Glass+ VisionGuard and Glass+ for the LG V50 ThinQ 5G. 
The Ultra VisionGuard ($39.99) and Glass+ VisionGuard ($44.99) protect your device and your eyes from harmful high energy visible blue light.  InvisibleShield Ultra Clear ($44.99) is clear and with advanced clarity,  a glass-like surface for and edge-to-edge protection for Galaxy S10 5G devices.
The InvisibleShield Glass+ ($39.99) has a smooth tempered glass surface and will protect from drops, scratches and smudges and can deliver up to 3X more impact protection than an unprotected screen. 
InvisibleShield backs its screen protectors with an industry-leading limited lifetime warranty and will replace the InvisibleShield if it ever gets worn or damaged for the life of the device.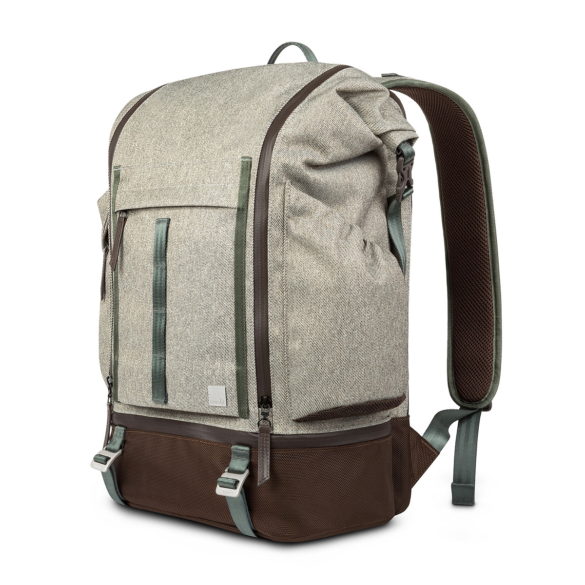 Moshi's Captus Rolltop backpack caught my attention when the description included among other things, a bottom section for shoes up to size 13.
The attractive backpack has numerous compartments for anything else you'll want to carry including laptops up to 15-inches in a padded compartment. You'll be packing and packing and packing if your goal is just to fill it (as I did) but remember, once it's full with more than you need, you'll have to carry it on your back.
Specifically Moshi lists the Captus with 45- liters of space, which is a lot if you think about liquid. But it's not waterproof so I didn't test it that way.
Zippered compartments keep everything you need locked in and a back pocket has a valuable RFID shield, making it ideal to secure your smartphone or credit cards to be stored safe.
The shoe compartment on the bottom isn't for just shoes. Anything you want can stuff in there including a change of clothes, cables or whatever will fit. 
The backpack has everything you'll need to make it fit right and tight with adjustable straps, padding and it looks great with models available in sandstone beige and denim blue.
www.moshi.com $199.95