Gadgets :: August 14, 2019
by Gregg Ellman
(@greggellman)
Earlier this year Lutron Caséta added a wireless fan speed control to their smart home lineup. 
If you're like me, you leave your ceiling fan on and the only time I seem to deal with it is when a storm flashes the power forcing me to find the remote and turn it back on. If you don't have a remote, you have one with that attractive pull chain.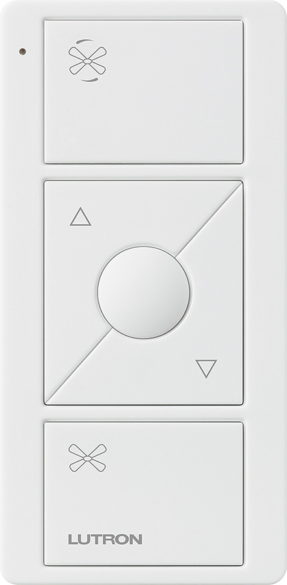 That problem has been solved with the Caséta wireless fan speed. Other great features put full control of your fan in the palm of your hand.
Once installed, you have now turned your simple existing ceiling fan into a wireless smart home-controlled device for turning it on off, speed controls, programable schedules and scenes with other smart home products. The wireless fan speed controller is perfect on its own but if you want to create scenes and schedules with other Lutron smart home accessories, you'll need to add a Caséta bridge ($78.57).
Assuming you have a ceiling fan installed and up and running, adding the Lutron hardware is not very complex but it does require switching out the in-wall fan control switch. With this type of installation, you have to turn off the circuit in your home, which controls that power and if you are not familiar with this setup, please get some professional advice or help.
Once the power is off, taking the old one out and putting the Caséta fan control in its place is simple and takes a few minutes. The instructions do note, a neutral wire is required. And make sure you follow the instructions showing what wire connects where.
If your not sure of the neutral wire or maybe haven't heard that term, according to the site smarthome.com, a neutral wire is a type of wire that carries currents back to the source of power and or regular voltage allowing power to return to its original source. They also stated if your house was built anywhere from the mid-1980s onward, there's a strong chance you'll have neutrals throughout your home.
On products like these, I'm often emailed questions about the installation. I am not an electrician, nor will I even attempt complex electrical projects, but changing plugs, switches and installations like this, are pretty straight forward. The included quick start guide is well written with step-by-step instructions and graphics to make the installation simple and easy. 
The guide said it takes about 15 minutes for installing but it only took me about 9 minutes. If it takes you longer, no problem as long as it's right. The results are great and gives you control over something you have always had but never gave much thought. Note, each Caséta will only control one fan. So for every fan you want to control, that's how many wireless control units you'll need.
During the setup you'll link the wireless system to your existing hardware  The wireless fan control system has an accompanying app, which lets you have full control of your fan when your home or away from home. This is where you can set up schedules to make sure the fans are or off when need and with schedules and the bridge you can set you fans and lights to be on when you arrive home.
The app also adjusts times, daylight savings time and has a smart away feature to randomly turn on and off when you're away from home.
The fan wireless controller is easy to work with buttons by pressing any of the five buttons for power, fan speed in its increments,  It displays the speed of the fan in LEDs. If you have voice assistants, the Lutron works with Alexa, Apple HomeKit, and the Google Assistant
While the Caséta works great, my wife and I agree having no more pull chains hanging down from a fan offer a great view.
www.lutron.com $59.95, available in choices of white, light almond, ivory and black.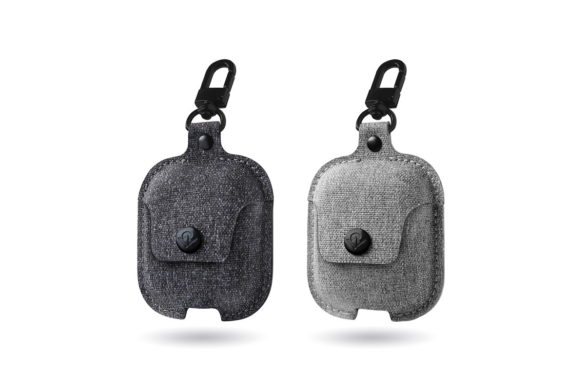 Twelve South has announcement the tailored AirSnap Twill case for AirPods. 
The perfectly fitted case, woven in premium and attractive water-resistant fabric, stores, protects and gives easy access to the ear buds when needed.  A metal snap keep the case securely closed and a built-in clip keeps AirSnap Twill attached to your backpack or bag.
Charging is also done when the earbuds are in the case with easy access to the Lightning port or just put the AirSnap Twill case right on your Qi charger for wireless charging.
The AirSnap Twill case is fully compatible with first and second-generation AirPods cases.
TwelveSouth.com $34.99, available in smoke gray and fog gray