Gadgets :: October 9, 2019
by Gregg Ellman
(@greggellman)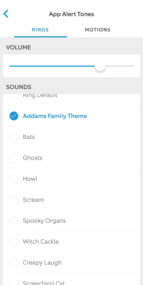 What could be more timely than having the Addams Family greet you at the front door during the Halloween season (and in conjunction with the next week's (October 11) release of MGM's The Addams Family movie? 
They're creepy and they're kooky and now the first family of Halloween is at your doorstep, well, sort of. If you have a Ring Video Doorbell, you can download and install the iconic theme song/ring-chine to play when your Ring doorbell is pressed to activate.
According to Ring, there are two ways to use Ring The Addams Family Chime tone; be alerted on your phone via the Ring app, so your Ring notifications would be the Addams Family tone and set up your Ring Chime to play the tone in your house. 
Open the Ring app and tap the three bars in the top left corner to open the main menu and select devices and then the Chime or Chime Pro on your account. Then go to Audio Settings and Chime Tones where you'll see a list of tones and then select the Addams Family tone and save changes. The complete and simple instructions are at the Ring site.
I have several ring devices already in use, so in my Ring app I choose my video doorbell and then went to device settings, alert settings and then to app alert tones, which gave me the Addams Family choice along with others including bats, creepy laugh and many others. 
The free Addams family tones will be available through November.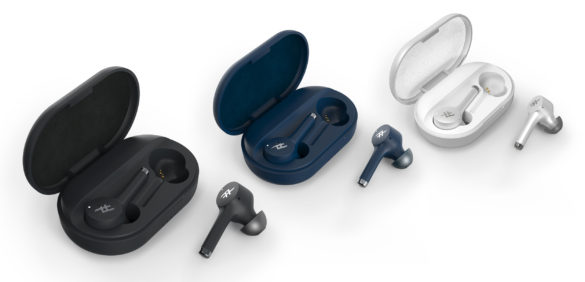 When a product works as advertised and is affordable, it's a score in my mind. The new Airtime Pro truly wireless ergonomic stem earbuds from IFROGZ are just that.
They are loaded with great features, but what's first and foremost in importance is the sound, which is right on. Highs, lows and the right amount of bass is all there broadcasting from 5 mm drivers. I'm not a blasting music kind of guy, I prefer comfort and clear sound, which I'm getting from the Airtime Pro.
With the stem aspect, the extended hardware gives you a little piece hanging down (think similar to Apple AirPods) and gives me a little more secure and comfortable feel.
Controls are built into the earbuds and are accessed with simple taps to play or pause music, control volume, select tracks, answer crystal-clear hands-free calls with the integrated mics on each earbud; three taps will get you in touch with Google Assistant.
They feature USB-C charging with 20 total hours of battery life when you included the charging/storage case. Other features include IPX-4 sweat resistant making them great for yard work, biking or workouts, Bluetooth 5.0 and automatic pairing mode right from the case after the initial pairing.
With iFrogz's Earbud Tips for Life limited lifetime warranty, if your earbud tips (not the speakers) get worn or damaged, they will replace them. The actual earbuds come with a one-year warranty to cover defective materials and workmanship and IFROGZ will replace or exchange them at no charge.
www.zagg.com $69.99 available in choices of back, blue or white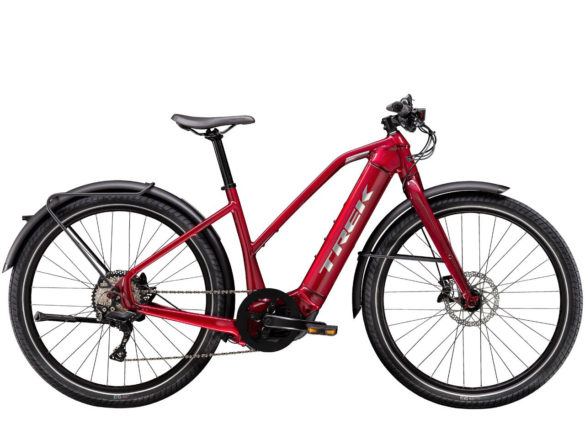 Trek Bicycle has announced its most advanced family of electric e-Bikes with the launch of the Allant+.
It's touted as the perfect e-Bike for commuting in a healthier and more environmentally friendly option or just everyday riding.
Allant+ is available in both OCLV Carbon and Alpha Aluminum frame options and features Bosch Performance Line CX for speeds up to 20 mph or Performance Line Speed motors for up to 28 mph. 
In addition, they include Trek's exclusive Removable Integrated Battery system, which fully encases the long-range 500Wh or 625Wh Bosch battery within the frame for sleek looks and tool-free, drive-side battery access.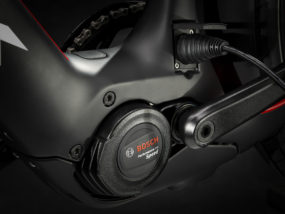 The e-Bikes have a SmartphoneHub controller to transform a rider's smartphone into their on-board computer. Once riders download Bosch's COBI bike app they can charge up, make or take calls, listen to music, get turn-by-turn directions, and more, all from the ease of the handlebar. The SmartphoneHub will also display critical ride info even when a phone isn't attached.
Among the many other features of smart integrated accessories are fenders, a rear rack and automatic lighting systems powered by the Bosch battery. Pricing ranges from $3,599.99 MSRP to $5,999.99 MSRP.