Gadgets :: January 15, 2020
by Gregg Ellman
(@greggellman)
Practical or impractical, here are some items from last week's Consumer Electronics Show in Las Vegas that caught my attention.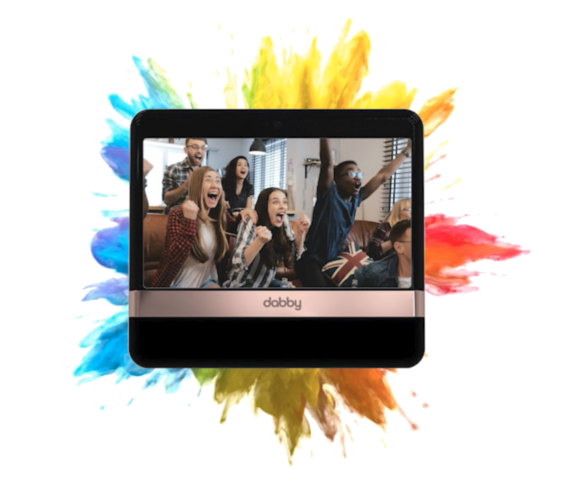 Finding what you want to watch on TV can be a challenge with the number of programming, streaming services and channels to choose from but the Dabby from DabKick is set to simplify it for you. No more trying to figure out which TV box, app or station your favorite show is on, Dabby does it for you. The freestanding device at quick glance looks like a table with a built-in kickstand. Just tell Dabby what you want to watch and it will find it from your services. The futuristic home entertainment device eliminates the need for existing remotes and upon command it's patented Content AI engine, which uses a combination of user-friendly touch and voice capabilities, instantly searches, finds and plays your TV selection or social media content.
www.heydabby.com $399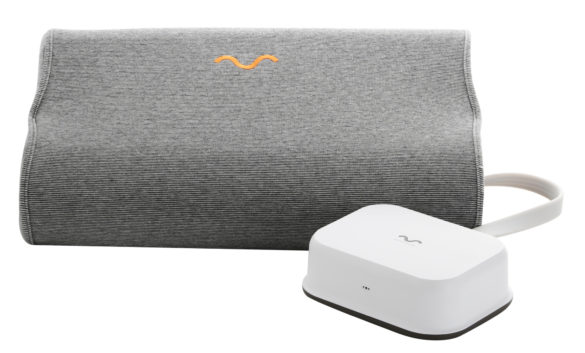 Motion Pillow's 2nd generation pillow to assist snorers will be available this April after a successful Indiegogo campaign. I'm a snorer (so I'm told) and I got to rest my head on the pillow but falling asleep on the CES trade show floor was impossible. Setting it up is plug-and-play with a charging box connected to the pillow. It will detect the unique rhythmic snoring sounds of the snorers once the head and pillow make a bedtime connection. The pillow detects the head's position and will gently inflate internal airbags to reposition the sleeper's head, slightly moving the neck to improve airflow though the nose and temporarily silencing the snoring. An accompanying app analyzes your snoring data so when you awake, you'll know what others had to hear.
www.motionpillow.com $420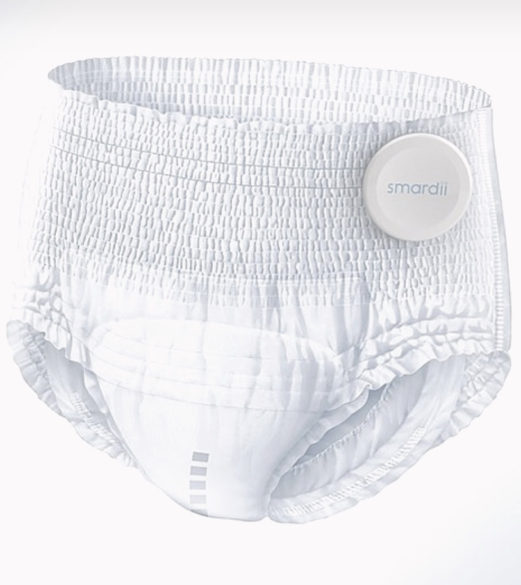 Smardii is developing a smart diaper to be the future of elder care along with newborns with a reusable, rechargeable, and waterproof device that can be monitored and will send alerts through SmardiiStation, a single web-based application. There are two parts to the Smardii: disposable sensors embedded into a brief layer, and a reusable, rechargeable, waterproof disk called the Puck. It detects urine, stool, temperature, body positioning, and runs a real-time urinalysis, sending the information collected wirelessly. It collects and analyses critical health metrics for medical staff to look at and hopefully lead to a better quality of life and prevent other problems.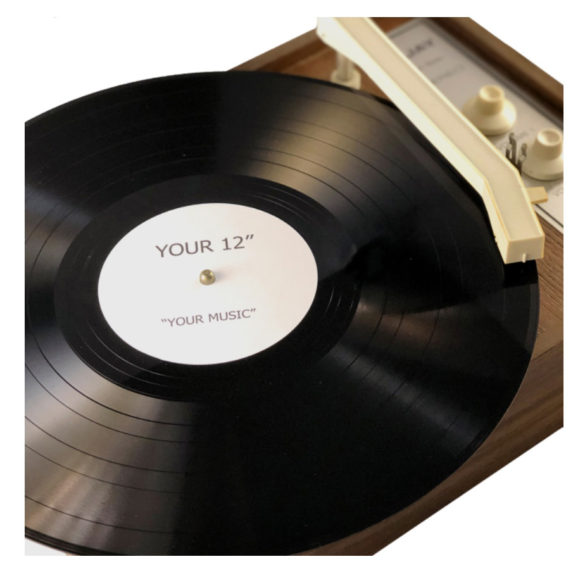 I'm a big fan of the comeback vinyl records has made, which is still evident on the CES show floor with many companies displays turntables. But one company, Tangible Formats, has taken it a step further by offering a service to cut custom vinyl records for anyone needing quantities with no minimum order. There's a bunch of options to choose from; one choice is a custom 12-inch vinyl record for $60 (7 and 10-inch also available). It includes up to 22 minutes of audio per side, full color labels and cover fold over, an inner white paper sleeve and an outer clear poly sleeve. I watched Tangible Formats making records in minutes and the final product looked perfect, just like advertised, with the durability, look, and sound of pressed vinyl.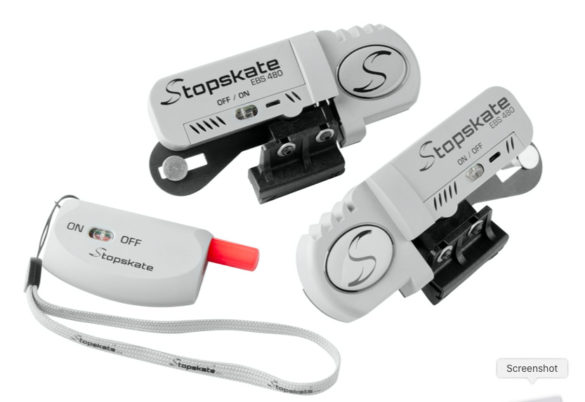 Stopskate calls EBS 480 electronic brake system for inline skates the brake you've always dreamed of. It's a system built by the new company with a mission to effectively, reliably and safely brake in-line skates. They want to put a stop to falls, abrasions, fractures and other unpleasant injuries caused from inline skate falls. The brake system consists of a remote control and two brake calipers, one for the right skate and the other on the left skate. A remote control simultaneously controls both brake calipers to brake the wheels of both skates simultaneously and smoothly. Both calipers run off of rechargeable Li-Ion batteries for two to four hours of use. 
www.stopskate.com $249