GADGETS :: July 15, 2020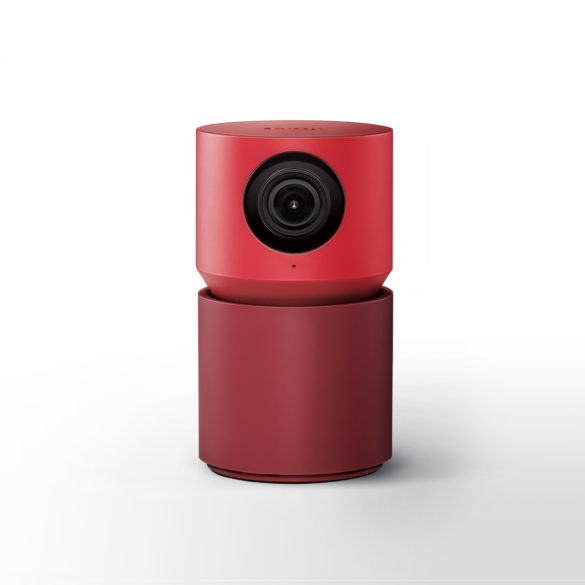 by Gregg Ellman
(@greggellman)
Often I read about new security cameras and they seem to have one or two really cool features. Recently, I saw that had Hoop rolled out the Hoop Cam and Hoop Cam Plus, and they seemed to have everything I wanted.
Specifically,  high quality video, face recognition, a companion application for both iOS and Android, custom profiles, GeoFencing (my personal favorite security feature) and storage options for cloud or your own microSD memory cards. And it doesn't end there, coming for  a really fair price.
Not long ago, setting up any home security system was complex, but not anymore.  Hoop makes it  as easy as it can get.
My setup began with the Hoop Cam Plus by downloading their app (iOS and Android), which included a security code sent to confirm  that you are you.
It then walks you through setting up a profile with simple step by steps instructions in the app for when you are home, away or in high alert. Different settings can be used for day or night, both with notifications.
The app will alert you if a new firmware version is available for the camera; update this if you get the message, it only takes a minute.
Every step I went to within the app was easy, which keeps the average users frustration levels down and in turn keeps the product from being returned. Setting up the profiles and rules was as easy as any camera I've setup.
When you do have clips to see, they are in a scrollable list for that day or you can go to a prior day. There's a lot of great features, including integration with Google Home and Alexa, night vision and motorized 350 degrees motion panning and 45-degree tilting.
The Hoop Cam plus ($79.99) and Hoop Cam ($59.99) both feature 1080p wireless video streaming, night vision, motion-sensing technology and two-way audio from the camera to the app. A big different in the plus adds motorized 350-degree panning, 45-degree tilt.
As mentioned, storage can be done in the bottom side built-in microSD memory card slot with your own card or cloud subscriptions, which start at $12.99 per month for the first three cameras and $1.99 more for each additional camera.
One funny note, when the camera is plugged in for power with the included tangle free microSD cord, the camera looks like it goes through a stretching exercise, just as I do with my neck every morning. It's really a self-check, but you'll see.
Now I understand why Hoop is called "your clever little helper" on the Hoop site and boxes. Plus, they look cool –  true it's a home security camera but with a fun, edgy, modern appearance so it doesn't make your house look like a bank lobby.
https://hoophome.com Both cameras are available in red, grey and white
If you're not a Photoshop wiz or just don't have the time, Vivid-Pix Restore is a great one click software for image restoration of digital images.
It's really straight forward, select your digital image and the software then gives you nine choices, each with a slightly difference correction of your original image. From there choose what looks best and save it. Batch-editing is also a choice for large quantities.
You can do further adjustments, which I didn't because I liked the choices the software (Mac and Windows) gave me. But you can adjust the contrast, brightness, color and rotate/tilt. 
Obviously pictures needing to be brought back to life with the software have to be digital files but once you scan in your prints or slides, color or black and white, the results are almost magical.  
Within the preferences you choose the JPG quality, sharpening and other features, which are all done when you do the single click. Images can be saved as JPGs or TIFF format.
Each image takes seconds and what I liked from the dozen or so images I tried Vivid-Pix Restore's patented AI image restoration on, it didn't blow out the colors and whites like other auto setting on photo softwares I've tried.  Metadata can also be added to the images.
www.vivid-pix.com $49.99, a free trial is also available