ZY Optics releases the Mitakon Speedmaster 17mm f/0.95 for Micro Four Thirds cameras Shenyang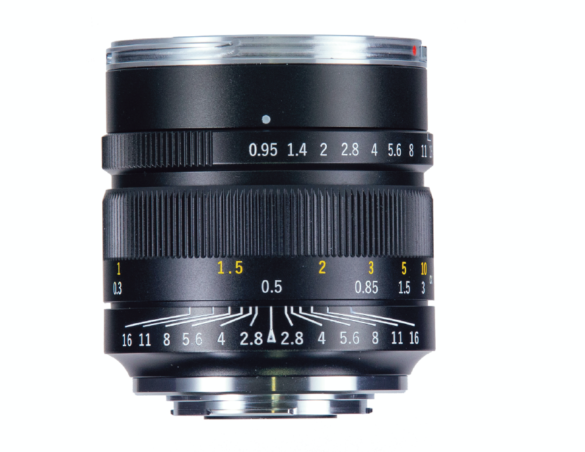 ZY Optics releases the Mitakon Speedmaster 17mm f/0.95 for Micro Four Thirds cameras
Shenyang China – Zhongyi Optics (ZY Optics) have released the new Mitakon Speedmaster 17mm f/0.95 for Micro Four Thirds (MFT) cameras.
Offering a standard 35mm perspective along with an ultra-fast f/0.95 maximum aperture, the Mitakon 17mm f/0.95 is a compact prime characterized by its bright f/0.95 aperture to suit working in low-light conditions. Similar to their 25mm f/0.95, it also affords a great degree of control over the dramatic depth-of-field for isolating subjects from the background and producing selective focus and 3-dimentional image. It can focus as close as 30cm (11.8 inch) and thanks to the 8-bladed round aperture, the bokeh is buttery smooth and softly diffused.
The new 17mm f/0.95 lens features a 12 elements in 9 groups optics system with 1pc of Extra-low dispersion element and 4 High Refractive index elements to successfully minimize the chromatic aberrations. The lens delivers a compelling sharpness across the frame, even at f/0.95.
The lens itself is surprisingly tiny. Weighing only 461g (0.92 lbs) and 65.4mm (2.57" long), the new 17mm f/0.95 is currently one of the smallest f/0.95 lens found in the market. The stepless aperture ring makes it a very interesting option for videography purposes. It can be used on cinema cameras like Pocket 4k, GH5 and Z-Cam E2 for shooting some cinematic footage with great shallow depth of field.
Pricing & Availability
Mitakon Speedmaster 17mm f/0.95 III is now available to ship and purchase at ZY Optics official website (http://www.zyoptics.net/). The Recommended Retail price in US is USD
399/pc.
Specifications
Lens type Manual lens
Max Format size Micro Four Thirds
Focal length 17mm
Lens mount MFT
Aperture
Maximum aperture F0.95
Minimum aperture F16
Aperture ring Yes
Number of diaphragm blades 8
Optics
Elements 12
Groups 9
Angle of view 63°
Focus
Minimum working distance 0.3m (11.8")
Physical
Weight 461g (0.92 lb)
Dimensions Ф72.7 x 65.4 mm
Colour Black
Filter thread 58mm
About ZY Optics
Shenyang Zhongyi Optical and Electronic Company (ZY Optics) is a leading Chinese camera lens & adapters manufacturer. We currently manufacture lenses and lens turbo adapters under the brand name of 'Mitakon' & 'Zhongyi'.
For more information about Shenyang Zhongyi Optical and Electronic Company Limited andour products information, visit our official website http://www.zyoptics.net
Product Page