GADGETS :: September 30, 2020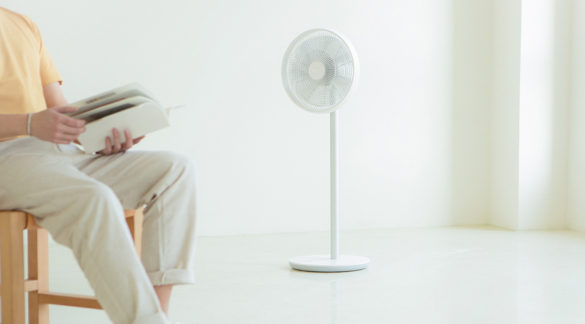 by Gregg Ellman
(@greggellman)
Smartmi's elegant 2S Fan is cool, modern, and hip. It's built with easy-to-use controls to work as a standard pedestal fan but with endless features it takes fans to a new level with a natural breeze feel. The quiet and portable smart home fan has Wi-Fi connectivity, a companion app, and works with smart home platforms, including Amazon's Alexa.
It arrived in pieces, but don't be intimidated. It only takes a few minutes to assemble with the included step-by step instructions. 
The seven-blade design goes inside a two-piece white plastic cage, which opens and closes easily. Blades typically build up a lot of dust and dirt so easy access to the blades for cleaning is a plus.
As a fan, it works great. It's light and portable with a weighted base for stability, and has a quiet brushless motor that runs at as low 29 dB. An AC adapter is included; without the cord, it also runs great with the built-in lithium-ion battery, making it easy to move from room to room. With a fully charged battery pack, the 2S Fan goes mobile for up to 20 hours with the fan speed set to 1.
Manual controls on top of the fan include an on/off switch and LEDs glow green to show the fans' WiFi status and the four-speed levels. With little effort, the angle of the cage can be manually adjusted.
The smart home features are what makes this fan stand out. With the built-in Wi-Fi connectivity and the Mi Home app (iOS and Android) controlling the fan with a smartphone is a breeze.
Along with turning it on and off, the app has two modes to control the air flow, adjustments for the oscillating and direction angle of 30, 60, 90 and 120-degrees or just adjust the direction to the left of right. 
When choosing the standard (normal) settings, it has 4-speed preset levels or manually adjust the speed in choices of 100 speed adjustments with some running virtually silent. 
According to Smartmi, the fan was designed to simulate natural wind, especially the feeling of a soft, natural, delicately changing air. To achieve this, using the app's the natural setting creates the effect of natural breezes.
To achieve the natural breeze. Smartmi states on their website, "Their engineers have gathered and analyzed actual climatological field readings to better understand the characteristics of natural wind speeds, turbulence levels, and airflow. By employing state-of-the-art algorithms, they have been able to reconstruct the feeling of a soft, natural, delicately changing breeze down to its finest minutiae."
www.smartmi.com $129.99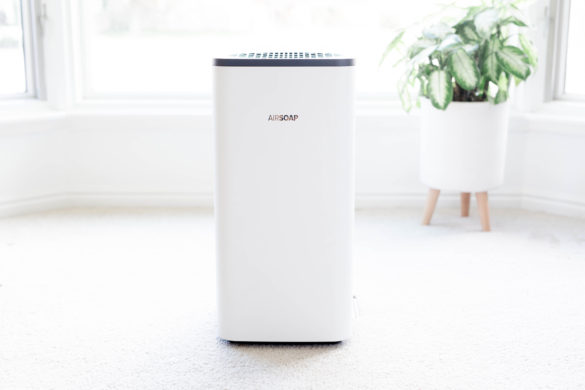 PhoneSoap, maker of the popular smartphone UV sanitizer, has announced AirSoap, a new category for the UV-C sanitizing brand.
AirSoap is an air purifier and does not use liquid, heat or chemicals. Instead, it uses technology to efficiently kill germs and the smallest viruses in a high-energy plasma field. It does this by polarizing airborne particles, trapping them in a filterless graphene system. AirSoap uses washable and reusable collection plates instead of HEPA filters.
According to PhoneSoap, the new system is a revolutionary new air purifier technology, which kills and captures even the smallest viruses down to 14 nanometers. While it's proven to kill 99.99-percent  of airborne viruses, it hasn't been tested on COVID-19  since is not yet available for testing. But it has been tested to kill smaller virus's such as Influenza A-H3N2
Measuring 21-by-10.25-by-10.6-inches, AirSoap is a whisper-quiet, making it suitable for any environment at home or work.
www.phonesoap.com $399.99