GADGETS by Gregg Ellman :: May 12, 2021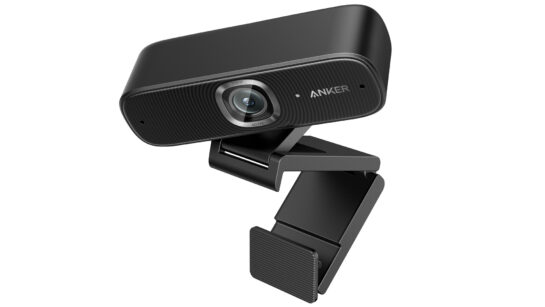 With the pandemic, many of us were hit with video conferencing responsibilities with very little notice. But come on, it's well over a year later and there's no excuse for bad lighting, bad color, and an out-of-focus subject. After trying out the new Zoom certified Anker PowerConf C300 smart full HD webcam, I was sold.
It's convenient to use the webcam built into your computer but when you see those results compared to the Anker C300, you'll be sold. It fixes all the issues mentioned above and some. Not only is the camera is smart, it's easy to set up for conferencing and streaming with a near-perfect image.
The PowerConf 300 has a 2 MP CMOS sensor. producing a video image with a maximum resolution of 1080p and a frame rate of 60fps.
One area in particular where the web camera really shined was with color. I put it to test using different color combinations and it shined with its true-to-life colors. It automatically balanced any hue to have it looking its natural color and most importantly, whites were white. When light increases or decreases the auto low-light correction took care of that and heavily backlit situations were corrected.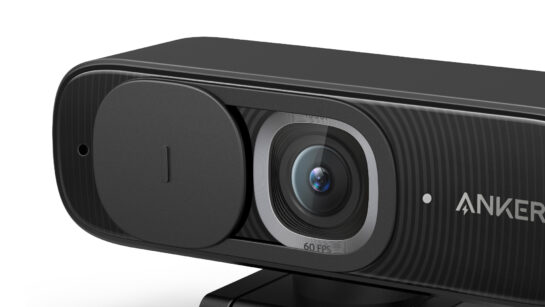 Inside the PowerConf C300 is an Al chip, which keeps everything in focus by automatically and instantly adjusting the field of view depending on the number of people in your meeting. It recognizes faces and tracks movement to keep the focus from any angle. The focus is done within 0.35 seconds.
And while maintaining the color, I've always felt that audio is often more important than the video, and with the ultra-sensitive dual microphones the audio was crystal clear. At least from what my testing subjects told me on the other end. Active Noise Cancellation keeps the audio on the needed subjects while helping to eliminate background noises.
The PowerConf 300 measures 3.9-by-1.18-by-1.18-inches, has a 115-degree field of view, and is plug and play, connecting with the included USB-C cable. It can be mounted at multiple angles up to 300-degrees and comes tripod-ready with a 1/4-inch screw mount.
A nice feature is the privacy cover, which snaps on and slides over the lens to officially end the video portion of the meeting. Unplugging it will be the safest route to end the video and audio.
With Anker Work software and the Anker Work app, there are customized modes to change the frame rate setting and other functionality. Live streaming can be done at either 60fps or 30fps.
https://us.anker.com $129.99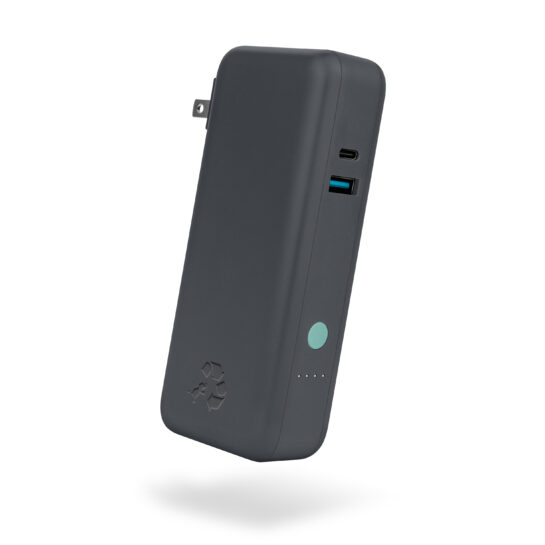 Nimble has introduced its Spring '21 Replay Collection of USB fast-charge accessories, consisting of durable USB cables, USB portable, and wall chargers.
They are designed with the lowest carbon footprint possible, made with certified recycled materials in plastic-free packaging. And with each product comes a recycled shipping bag for mailing in up to one pound of e-waste for recycling.
Among the new items in the Replay Collection are the ultra-compact Champ series portable chargers, which are small but powerful. The Champ Pro ($99.95) is described by Nimble as the smallest 20,000 mAh 60W PD portable charger on the planet. It's built with dual ports for USB-C and USB-A and is perfect for high-speed USB-C laptop charging. Charging is listed as six times faster compared to standard chargers.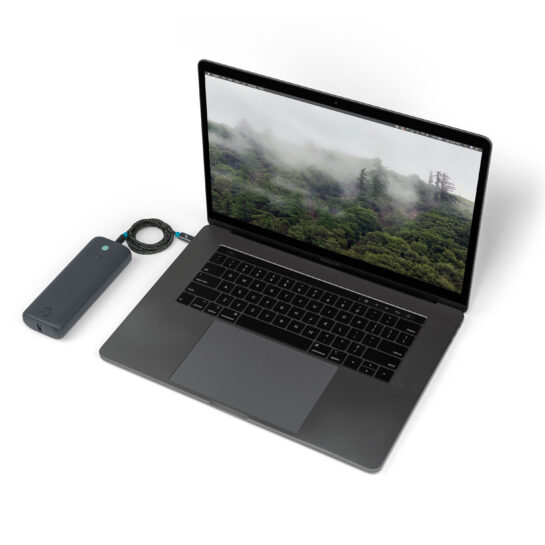 The Wally Pro ($99.95) is expected out later this spring. The all-in-one wall charger has a built-in 10,000 mAh battery for up to 30W portable fast-charging laptop on the go. When the Wally Pro needs a charge, just fold out the AC prongs and plug it into any household AC outlet.  It will have a 63-watt maximum output and has both a USB-C and USB-A port.
Inside the Wally Pro is Super-Speed GaN Technology, which transfers more power, both safer and faster, while using less energy. Nimble states the smaller and safer charger will last longer.
by Gregg Ellman
(@greggellman)