GADGETS by Gregg Ellman :: October 6, 2021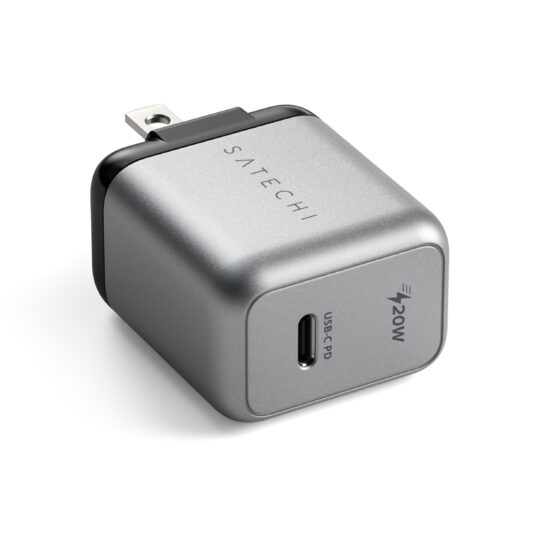 Power is an endless topic for several reasons. We always need it and technology companies are always coming out with new and cool ways of getting power to our portable charging gadgets. And all chargers are not the same.
Satechi is a company that keeps up on what people need and provides different options, often with better features than the original chargers that came with your product (computer, smartphone, etc.).  And often with a smaller price tag and that's if your product even comes with a charger.
The most common charger used for iPhones is the small, pocket-sized cube that supplies 5W of power and takes a few hours to completely charge a drained battery.
Among the six new chargers Satechi has recently released is the 20W USB-C PD wall charger ($17.99). The compact travel-friendly charger (1.8-by-1.53-by-1.06-inches,  1.5-ounces) has folding AC prongs that connect to a standard AC wall outlet when needed and fold in when charging is done. A single USB-C is on the opposite side to connect  your power cable to deliver 20 watts of safe charging.
For comparison, on apple.com a similar 20W USB-C Power Adapter is $19 and has AC prongs that are stationary and do not fold in.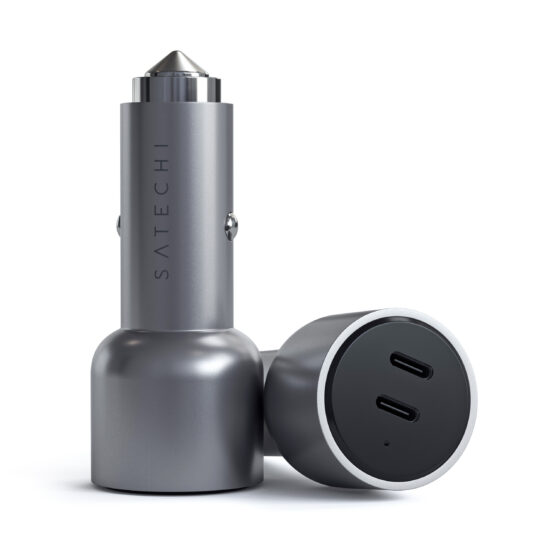 For in-car charging, Satechi's 40W dual USB-C PD car charger ($29.99) connects to a vehicle's auxiliary power outlet (cigarette lighter). The dual USB-C power delivery charging ports can simultaneously charge two devices, delivering 20W to each.  A charger like this is often kept in place but its 3.0-by-1.2-by-1.2 inches, 1.7-ounce size makes it portable.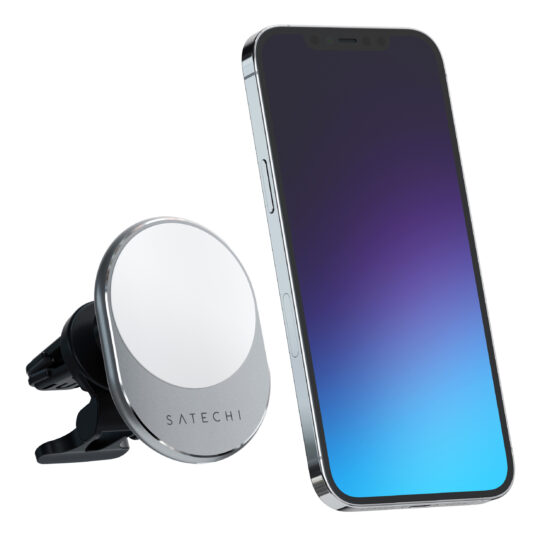 Satechi's magnetic wireless car charger ($44.99) features Qi wireless 7.5W charging with a magnetic attachment. The charger (3.4-by-2.53-by-0.29-inches, 3.7-ounces) is built with clips for attaching to a vehicle's air vents and rotates for proper handsfree viewing. A USB-C port is built into the charger for the included USB-C cable.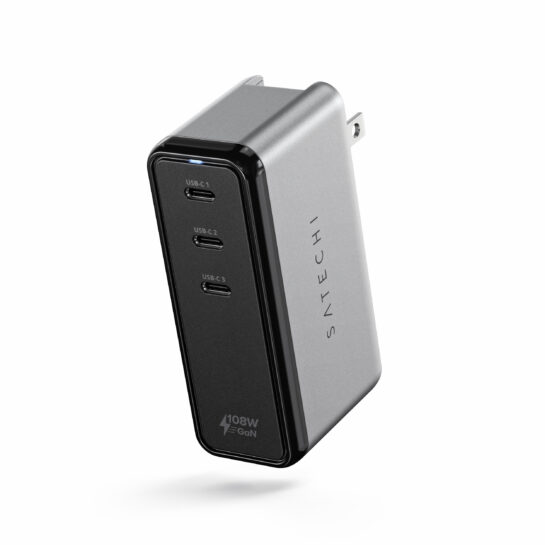 For in-house use, Satechi's 108W USB-C 3-Port wall charger ($74.99) will power up and charge three devices simultaneously, including smartphones, tablets, and even a  new MacBook Pro M1. All the devices can be used while charging. It's built with fold-out AC prongs in a compact and portable 3.58-by-1.88-by-1.25-inches, 6.7-ounce body.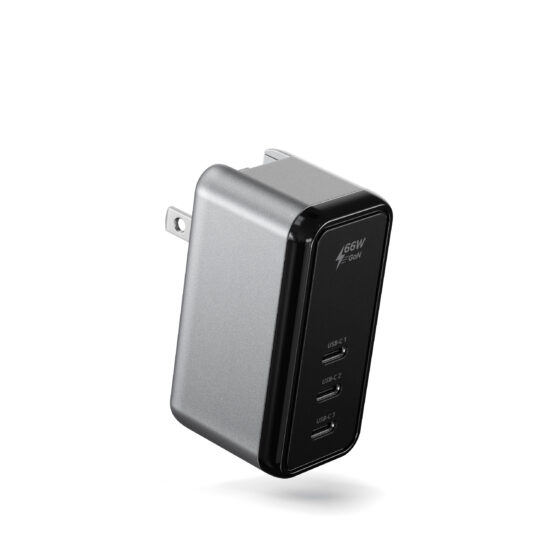 The 66W USB-C 3-Port wall charger ($54.99) will also power up and charge three devices simultaneously, dividing up 66W of safe power. Charging can include smartphones, tablets, and a MacBook Air from the 2.8-by-1.5-by-1.2 inches, 4.1-ounce charger with folding AC prongs.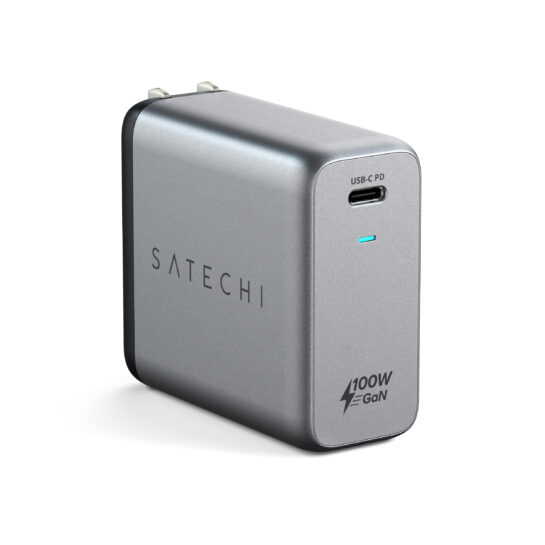 The 100W USB-C PD wall charger ($69.99) with foldable wall prongs will charge up and power devices included a 16-inch MacBook Pro at full speed. With a portable size of 2.75-by-2.37-by-1.2-inches, 6.7ounces, it makes a main or great secondary laptop charger, enabling one to be stationary at a desk, and the extra staying in your laptop storage so you're never caught without one.
Another comparison has Apple's 96W USB-C Power Adapter for $79.
All the new Satechi AC wall-mount chargers have a modern aluminum finish, are built with GaN Technology, with safety features built-in to deliver a fast, safe, and  overall more reliable charge. Just a few years ago GaN Technology (gallium nitride) was talked about as the charging future, and with these Satechi chargers, the future is here now.
by Gregg Ellman
(@greggellman)