Posts Tagged 'Vloggers'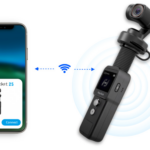 Tweet Applications Include Wearable Action Video & Photography, Social Media Video Posting, and Vlogs   Available for Preorder at 25% discount — Originally $399, After Discount $299  at: https://igg.me/at/feiyutech August 31, 2021, Guilin, China — FeiyuTech www.feiyu-tech.com, a leader in...
Read more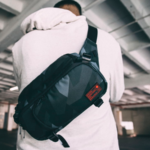 Tweet Meet the "Mini" Version of the Popular Ranger DSLR Sling – The Perfect Bag for Streamlined, On-the-go Shooters. HEX, award-winning fashion accessory brand, just dropped its newest bag – the Mini DSLR Sling. Designed for a variety of...
Read more