Posts Tagged 'Vuze XR'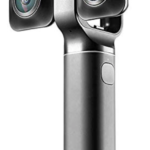 Tweet Company will showcase its Vuze XR camera at CES Unveiled and host experiential events at exhibitor suite at the Encore Hotel LAS VEGAS, Jan. 05, 2020 (GLOBE NEWSWIRE) — HumanEyes Technologies, a leading 3D-Virtual Reality holistic solutions developer,...
Read more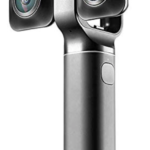 Tweet The Vuze XR Dual VR Camera is a terrific portable way to capture 180˚ and 360˚ stills and videos. The normal price is $439! But, during Amazon Prime Day you can get the highly recommended Vuze XR for...
Read more