Gadgets :: January 29, 2020
by Gregg Ellman
(@greggellman)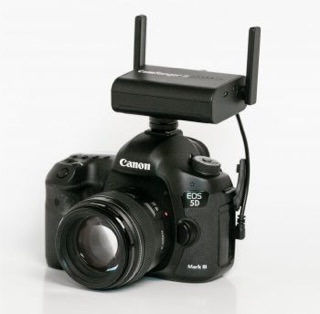 A friend of mine in the tech world always uses the expression "bigger, better and faster" when he describes a new product he likes.
Well, I'm going to use that exact same line to describe the CamRanger 2 for digital SLR cameras because this new wireless tethering and remote camera control for working with large images is indeed bigger, better and faster for delivering pictures quickly from your camera.
In recent years, one of the biggest obstacles professional photographers faced was getting images out of high end digital SLR cameras wirelessly as they are captured. And while most of the new cameras do have Wi-Fi capabilities, it's often not a smooth process when you consider the size of these image files and the distance they need to be moved from camera to say, a work computer or printer.
Full disclosure, I work as a professional photographer; it's all I've done for over 30 years and I'm in that group who have encountered this challenging issue.
While testing the CamRanger 2, I put it through two totally different assignments. The first was a corporate holiday event, where I had my assistant shoot images and the CamRanger 2 sent them to me wirelessly (about 50 feet separated us). Once I got the images, I had to make 4×6-inch prints for employees before they left the event.
In the past I've used other wireless devices along with just swapping out memory cards. These systems worked but there was typically a hiccup somewhere to slow the system causing me to wait unnecessarily for images to print.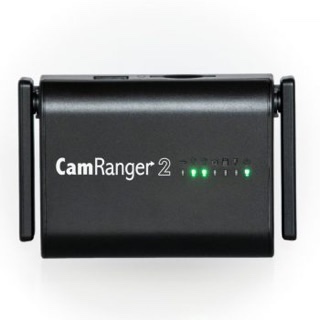 After just a few minutes with the CamRanger 2 I knew this was a game changer. Images were quickly flowing into my computer waiting to be printed, which was exactly what I needed.
The second test was the real one in my mind. I mounted the CamRanger 2 on my camera that was mounted in the rafters of an arena over a basketball hoop during a college game. I've done this many times over the years and unless I had a direct plugged in Ethernet connection, I often ran into issues going the wireless route to move the volume of the high res images the distance I needed and in a timely manner.
From the first test while setting it up to the post game images, everything worked as planned sending the large file JPG images to my computer, which was court side.
One great feature is the 4.2-by-2.7-by-1.2-inch, 5.6-ounce CamRanger 2 has a removable 3300 mAh rechargeable Lithium ion battery, which is good for about 5 hours of use. But since I was working in the rafters of an arena I had to set it up long before anyone else was there, which results in needing it powered up for about 7 hours. It's normal battery wouldn't last long enough. I needed another solution.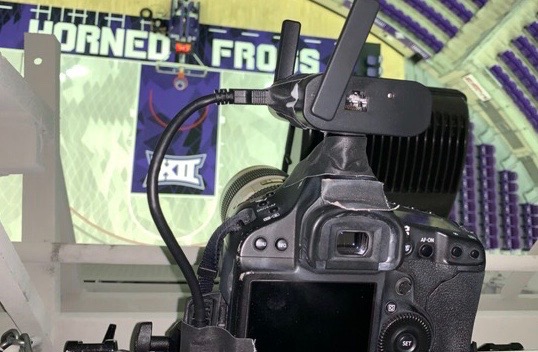 After speaking with the owner of the company, he told me all I had to do is connect a portable external USB battery (not included). Once connected that solved my issue, since I couldn't actually change the CamRangers battery during the game. The battery level is displayed in the app.
Another feature that makes this a great tool for wireless photography is setting it up. I didn't time the setup exactly but it didn't take long. Once you have it powered up, it works up to 5 times faster vs previous models on dual-band Wi-Fi (2.4 and 5 GHz) with a 500-foot range . Choose CamRanger in your wireless settings on a laptop, tablet or smartphone and then enter your password.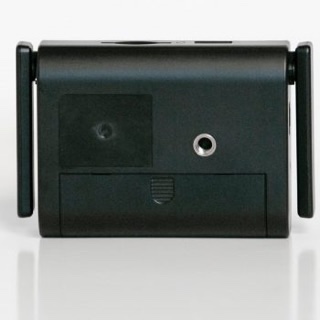 You'll need the free CamRanger 2 companion app, which works on iOS, Android, MacOS and Windows. The app downloads RAW and JPG images, has live view, RAW or quick RAW mode, social media upload, edit/crop images and view and options change camera settings, to name a few of the features. 
The power button is on the side with the USB and Ethernet ports. Fold out antennas are on top and there's also a low of indicator lights for power and connections.
If your camera is supported by the CamRanger 2 that means you have a USB connection, which are different depending on the camera. That connection is how your images are sent from the camera to the CamRanger 2 and then to your laptop, tablet or smartphone.
You have several options for actually mounting the CamRanger 2 to your camera. I used the new CamRanger hot shoe mount (where you would put a flash) but there are other options available with a mounting clamp, thread it to the cameras standard tripod mount or even keep it in the included hard protective case and carabina it to your camera strap. There's no right or wrong, whatever works for your situation as long as the USB cable is connecting the two.
The CamRanger 2 has a built in SD/SDHC/SDXC memory card slot, which can store your images and can also be viewed in the app or just use the card as a backup.
Bigger, better, faster.
https://camranger.com $349.99, a full list of supported cameras is on the CamRanger site