Gadgets :: March 4, 2020
by Gregg Ellman
(@greggellman)
It's not as competitive as the shelves at your local big box electronic stores, but getting storage space in my travel backpack is competitive and definitely difficult to achieve.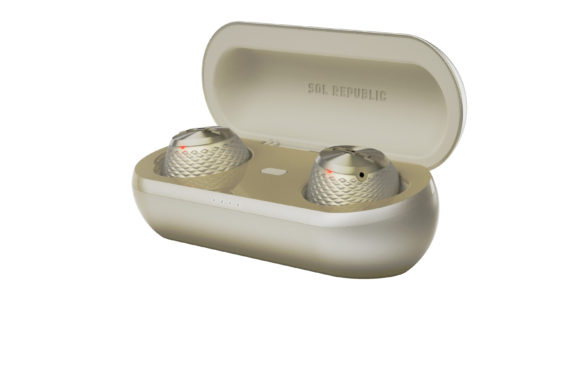 Sol Republic just released their first ANC true wireless earbuds with the Amps Air Plus, which are officially welcome to get some coveted backpack space.
The Bluetooth 5.0 earbuds are as impressive as any right out of the box with every feature you would want; sound, looks, comfort, portable, storage, battery life and easy setup.
True wireless is an interesting category since there's so many features and each person I talk to says a different aspect is what's most important when making a purchase.
Obviously the sound is critical and the Amps Air Plus shines. I'm not a sound professional but I know when I don't like something. These I do like, playing perfect paired with my iPhone and  my Jimmy Buffet playlists. And even when I switched to more current playlists on Apple Music,  every selection had clear sound with a good amount of bass without banging my head.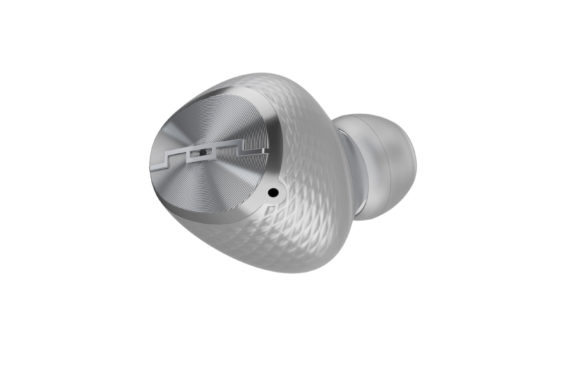 With active noise control you can choose to have it on or off. When the ANC is on, outside ambient noise and sounds are greatly reduced, making them ideal for airplanes.
While it works well, there is an effect on the battery life with ANC. According to Sol Republic, out of the box Amps Air Plus have a 6-hour battery life with ANC on or 8 hours with it off.
When you combine the wireless earbuds with the included travel, charging battery case you can get the battery life up to 18 hours with ANC on and 24 without. The case also has USB-C connection quick charging, 15 minutes of charging will give you up to 2 hours of use. LED lights on the case are handy to see how much battery power is left.
The tap controls on the outside of the earbuds take a few tries to get used to but once familiar  it was simple to answer calls handsfree and control music choices. They have the pause play feature when you take them in and out of the ear, without having to actually hit play or pause. Just try it, you'll find this feature amazing and useful.
An IPX4 rating makes them sweat and water-resistant, meaning splash-proof and heavy rain. But no taking for a swim or shower. Four sizes of ear tips are included to ensure a perfect fit and comfort. The earbud/case combinations are available in black, champagne and silver.
www.solrepublic.com $199.99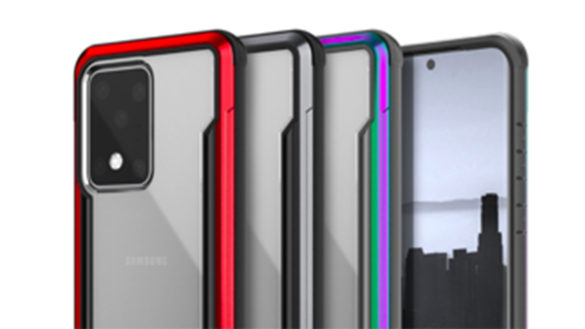 As smart phones get bigger and bigger, so do their prices. To keep those phones sparkling shiny, clean and most important safe, Defense Brand has launched the Defense Shield series for the Samsung Galaxy S20, S20 Plus and S20Edge. 
They are built to withstand most any impact or drop, designed and tested to meet and exceed military standards (exceeds MIL-STD-810G standards). This should give you a safe drop from up to 10-feet on concrete.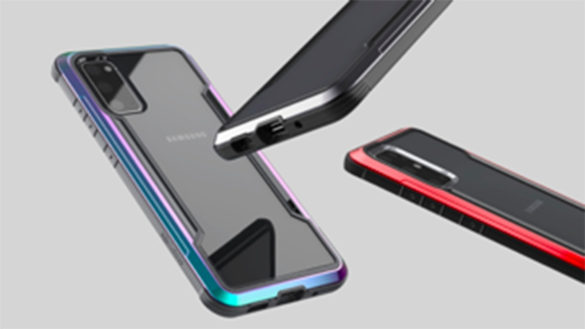 The Defense Shield is available for al three new models ($29.99) and with a clear polycarbonate backing, you'll still be able to show off the smartphone's branding and logos of the Galaxy's sleek design and color.
After you choose your case color with the one-piece anodized aluminum frame choices in black, iridescent or red, the case is user friendly with a simple on/off.
A soft rubber bumper along with a machined aluminum exterior frame combine with a 1 mm raised front lip gives the screen extra protection from scratch damage. The cases are also wireless charging compatible.