GADGETS :: June 3, 2020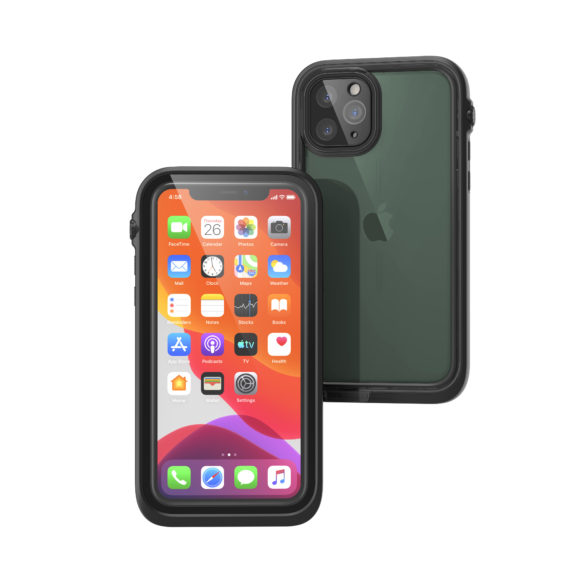 by Gregg Ellman
(@greggellman)
Does it work? That's a critical question when thinking about a waterproof case for any electronic device. There's no second chance. It must work on the first and every try.
So cautiously I tried a few Catalyst waterproof case for several of the latest iPhones. Before I put the phones in the cases, the cases felt solid, yet not bulky. Catalyst is known for making durable products to protect devices in extreme situations.  
I wouldn't consider my backyard pool extreme, but water is water. So knowing it's somewhere many others will go this summer, with my iPhone in a Catalyst case inside my swimsuit pocket, I proceeded to jump in the pool. I swam around a little, came up and made a call like I never went in the pool.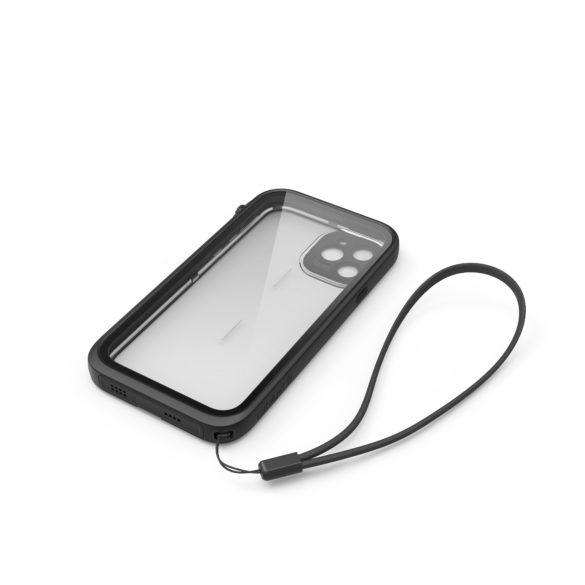 Catalyst cases provide full protection against water, drops, dust and dirt. The range of how deep they can be waterproof or dropped depends on the case. I used the Catalyst waterproof case for the iPhone 11 Pro ($89.99) with a waterproof rating of IP68 and constructed with an impact-resistant and scratch-proof polycarbonate, which allows up to 33-feet of waterproof protection and military standard 810G drop proof protections of up to 6.6-feet.
 The case consists of two parts, a back panel with silicone seals, which seals and snaps into the font plate to form a waterproof connection. For cleaning, Catalyst recommends washing with soap and water as well as disinfecting it with 70 percent alcohol.
Using volume controls, the charging port and even the speaker is possible. A waterproof tab protects the Lightning port; fold it out when needed, snap it back when you're done. For audio, the bottom of the case has patented True Sound Acoustic Technology allowing for perfect  sound to get out and the phones microphones can hear you for perfect calls. Essentially all the phone's functionality worked as expected.
The back has a clear hard coated covering over the phone's optical lenses and one of the most critical features to make the phone work perfect is the integrated touchscreen film. A wrist lanyard is included.
You have to have a lot of trust to take your pricey device in water; the Catalyst waterproof cases make that trust easy for iPhones as well as similar products for AirPods and iPads.
www.catalystcase.com prices vary by device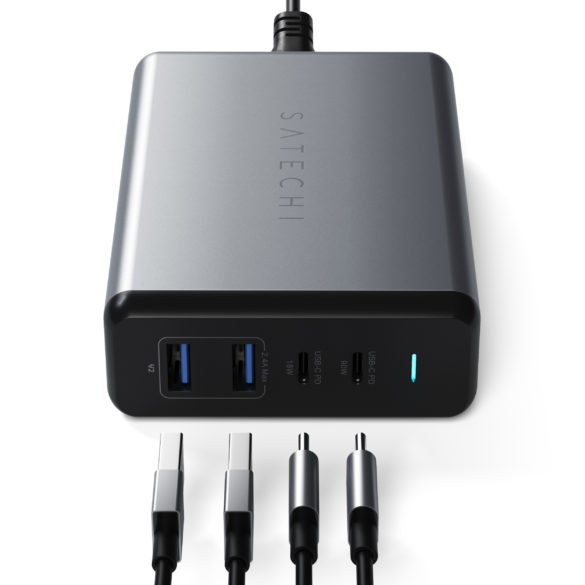 Satechi's new powerful 108W Pro USB-C PD desktop charger delivers maximum power to most anything needing a charge and is build with the ports people need for today's devices.
More and more devices, like laptops and tablets, are switching to USB-C so it's nice to see a company like Satechi understand that and deliver a great multi-device charging accessory a modern charger to address those needs.
It's equipped with dual USB-C power delivery ports (90W and 18W) and two standard USB-A 3.0 ports (12W).
After unpacking it, with my own cables I had my MacBook and a portable battery charging in the USB-C ports and my iPhone and Jabra earbuds changing in the USB-A ports. 
The compact (4.75-by-1.19-by-3.13-inches) high-speed power bank includes a 4-foot  AC power cord to power the black/space gray charger.
https://satechi.net $79.99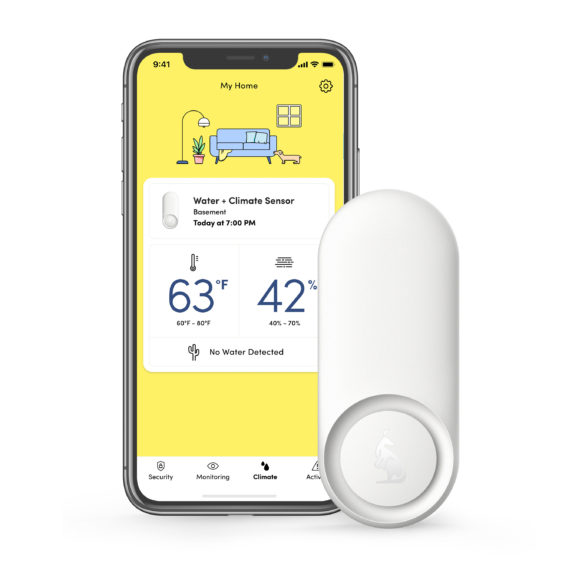 The Kangaroo Water + Climate Sensor is a great device to send you alerts, which could potentially save you a small fortune.
When it comes to smart home devices, easy setup is the key, along with working well and the price. The sensor works with the Kangaroo Security companion app to detect problems and send instant alerts if water is detected in areas it shouldn't be along with changing temperature and humidity.
Temperature and humidity readings show you a lot, considering if your thermostat is consistent in settings, if the sensor detects a big change, something is wrong. A push notification to your smartphone will alert you of the temperature change or if water as little as 1MM is detected.
The sensor works on its own and does not require a hub, connecting directly to your existing 2.4GHz Wi-Fi.
The 3.93-by-1.65-by-0.7-inch device with a white finish can be put under a sink, appliance, toilet  or anywhere that water might be unwanted. A pair of included AA batteries will keep it running for about a year.
You make the choice, get this for $29 to detect a leak right away, which can probably be mopped up. Or have a flood, call the plumber, get new floors and baseboards. It's an easy decision in my mind.
https://heykangaroo.com $29.99