GADGETS :: August 5, 2020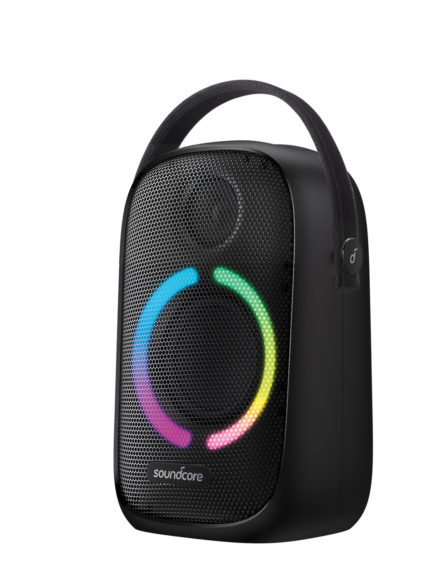 by Gregg Ellman
(@greggellman)
Ankers new Soundcore Rave Neo isn't your typical pocket-sized Bluetooth 5.0 speaker after you see the numerous features along with strong sound.
The sound is delivered by a 4-inch woofer and 2-inch tweeter behind a black grill and didn't disappoint in its debut right out of the box. The sound is what I'd call big time with a perfect bass with the speakers BassUp mode turned on and high volume levels (not enough to annoy my neighbors) listening to Jimmy Buffet lakeside.
With the Soundcore app and the Custom EQ, choose between three presets and a fully customizable EQ profile for perfect music to your ears. 
The Rave Neo has a front-side ring of LED mood lights, creating a nice visual experience and an added night time look. They flash to the sound of the music and if you have synced multiple speakers, the LED's will also sync. The light modes can also be controlled with the app.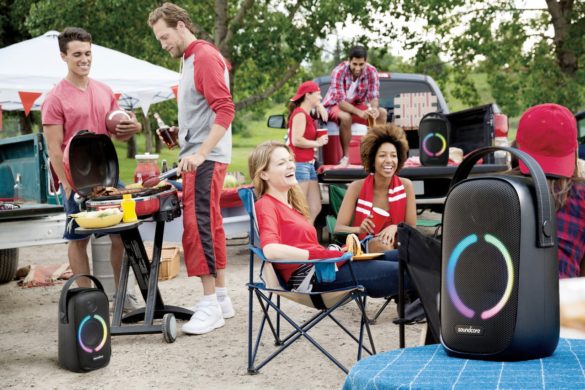 And if that's not enough, more than 100 of the speakers can be linked with the built-in PartyCast Technology to sync the music. The first speaker connected becomes the primary, which is then the control for the others. 
So if you're wondering if each individual speaker has to be controlled on its own for power, volume and lights, they don't. Once you're in the PartyCast mode, the primary speaker controls them all. Ankers Flare 2 is also PartyCast compatible, enabling it to be paired with the Rave Neo.
When you do have two paired and in True Wireless Stereo mode, they give you stereo sound with music in the left and right channels.
The top panel has the controls for the sound, including one for the BassUp mode. After hearing the added bass, I just left it on. It also lets you choose outdoor and indoor sound modes, which I left on outdoor in my testing.
Other controls are for your basic needs including music, Bluetooth pairing, handsfree calls, light mode and the PartyCast mode. Two mobile devices can be paired to a single speaker, but music can only be played from one at a time.
USB-C and standard connections for power, charging external USB devices, adding a USB storage device with content and a 3.5 mm auxiliary port are on the lower backside. These ports have a cover, when they are exposed keep it away from water.
You'll get about 18 hours of playtime from the internal battery (varies on volume level) and it charges back up in six hours.
The speaker measures 8.58-by-8.58-by-13.78-inches with a weight of 7.7 pounds and has built-in handle for carrying or hanging. It's built with an IPX7 waterproof level rating, enabling it to be in water for up to 30 minutes in up to 1 meter of submersion.
www.soundcore.com $99.99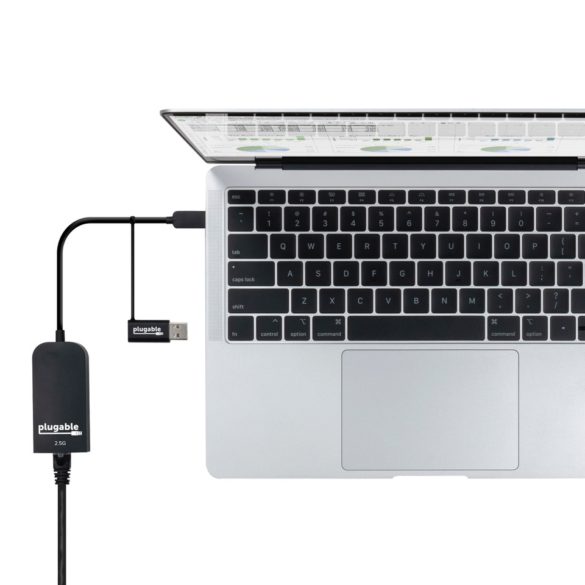 As laptops get small in size one thing thats commonly eliminated is the ethernet port along with switching to USB-C/Thunderbolt 3 connections from standard USB-A. With the Plugable's 2.5Gbps ethernet adapter connectivity to either is no problem.
Going wireless is not always wanted, especially to get faster wired connection speeds. One end has an ethernet port and the other has a USB connection cable with both USB-C or a standard USB 3.0 with an attached adapter. The standard USB-A adapter slips over the USB-C when needed and remains attached when using a USB-C connection.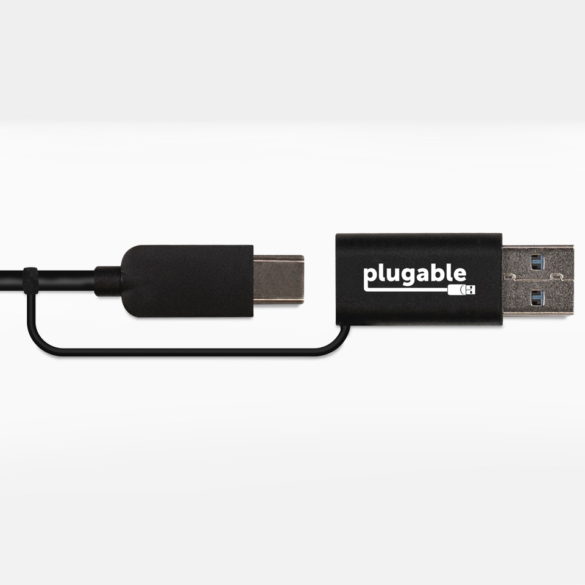 The adapter is backwards compatible with compatibility listed with Windows 10, 8.x, and 7, macOS 10.7 and above, Linux Kernel 3.2 and above. It works plug-and-play on most of today's computers; a driver may be needed with older operating systems.
The pocket-sized adapter supports speeds up 2.5 times faster than the 1Gbps standard when used with Cat 5e cabling.
https://plugable.com $54.99