GADGETS :: November 25, 2020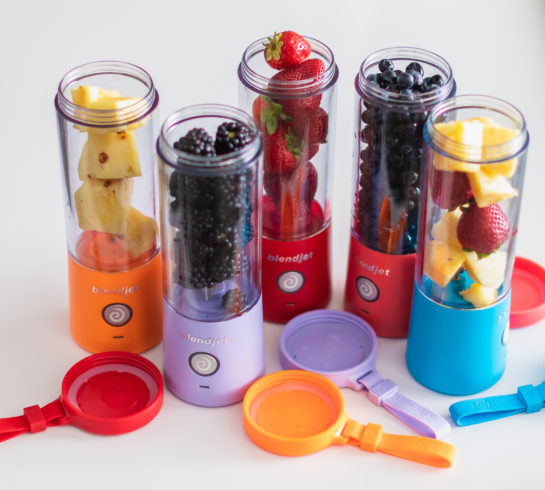 by Gregg Ellman (@greggelleman) Be Anywhere, Blend Everywhere is how Blendjet 2 describes themselves and it couldn't be any more accurate. With great success, Blendjet 2 cuts the cord in the blender world.
The single-serving Blendjet 2 lets you blend on the go with shakes, smoothies, or a mixed adult beverage in about 20 seconds, more or less depending on what you are making. This is one of those gadgets you think you don't need but once have it, you're hooked.
It's about the size of a large water bottle (9-by-3-inches, 1.34 pounds), holds 16-ounces, and a built-in carrying strap helps with portability. Don't expect it to be as powerful as a full-sized AC powered kitchen blender but the 4000mAh internal battery does a great job powering it for about 15 blends after a one-hour charge. BlendJet 2 is water-resistant, including the USB-C charging port.
The jar has measurement markings and on the bottom is a 6-point stainless steel blade. A surprisingly powerful 5V motor spins 275 times per second. Once it's loaded, operating consists of pressing a button to start and pressing it to stop. The button illuminates when it's on or charging.
My wife took control first for smoothies and was instantly hooked. I wanted to test the portability and it was beyond perfect on a boat (I wasn't the driver) for a frozen margarita.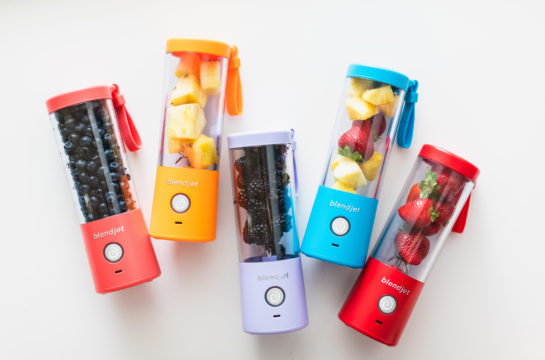 It's just as easy to clean the Blendjet2  as it is to operate. The self-cleaning system requires water and soap. After a quick blending just rinse it out and it's ready for the next mixture.
Creamy frozen lattes, milkshakes, slushies, baby food, dips, dressings and sauces are other Blendjet recommendations.
Blendjet also has JetPack Ready-to-Blend single-serving smoothies ($2.99), with no refrigeration required. All you need is the cold mixing liquid or ice. Flavor options include banana blueberry, mocha chia, green peach ginger, raspberry dragon fruit, mango matcha, and tropical blue. 
https://blendjet.com $49.95, available in 16 vibrant colors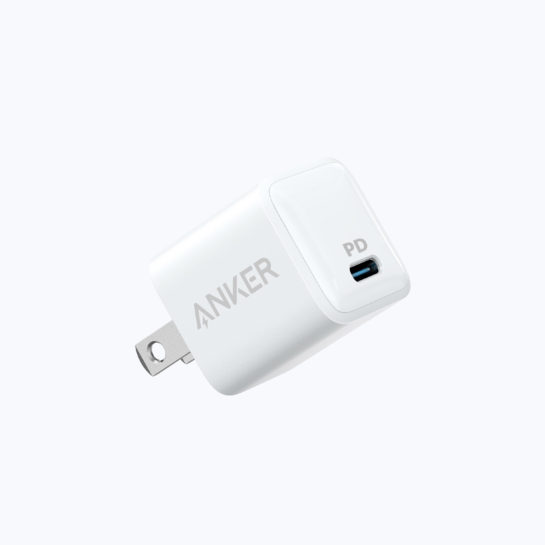 Charging smartphones is a daily chore, often multiple times a day. And for some reason we are all in a rush and even a panic to getting the boost of power.
So how does three times faster-charging sound compared to your old charger? That is exactly what you get with Anker's new PowerPort III ($52.99) two-port 60 watt and the tiny but powerful single 20-watt PowerPort III Nano ($16.99) chargers along with new Anker Powerline charging cables.
In 30 minutes of charging starting with a zero percent battery, the Anker Nano will produce 53-percent of the charge, while the original 5-watt chargers only produced 17-percent.
With the PowerPort III, a pair of USB-C ports with Intelligent Power Allocation make it ideal for home or travel use for charging or keeping a MacBook powered up in use. According to Anker, this feature is designed to intermittently detect the power needs of connected devices and to identify the optimum power allocation, ensuring the best charge every time. 
While connected, the power is adjusted every three minutes to ensure the device is charging safely. Interchangeable US, EU, and UK plugs make it perfect for charging in over 90 destinations across the globe.
The Anker Nano iPhone Charger is the same size (1.81-by-1.08-by-1.08-inches) as the original 5-watt charger but with the new technology producing 20 watts output for increased efficiency. 
Anker's PowerIQ 3.0 technology ensures perfect compatibility with virtually all mobile devices including phones, tablets, smartwatches, charging earbuds, and USB-C laptops. A full list of compatible devices on the Anker site includes devices from Apple, Samsung, and others.
The new PowerLine III fast charging cables in USB-C to Apple Lightning ($19.99, 3-foot) and USB-C to USB-C ($17.99, 6 foot) are designed for efficiency and work in both the dual port and single port charger. Multiple sizes are available and all are constructed with quadruple bulletproof fiber cores, enabling them to up to 25,000 bends.