US Photo Merchandise Market Boosted by Young People and First-Time Buyers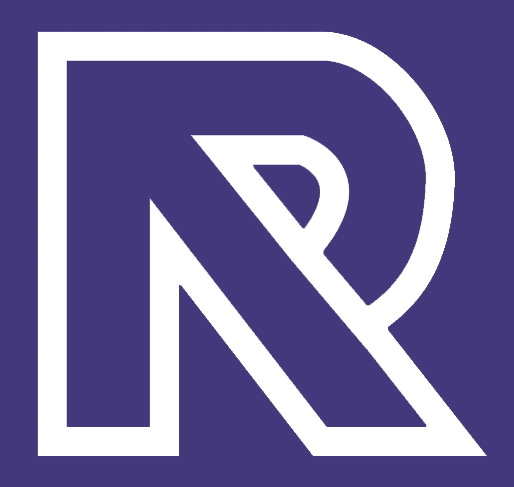 Boston, MA – February 10, 2021 – According to a new study from Rise Above Research, 63% of respondents in the 18-24-year-old age group had bought photo products in the last year and almost half of them ordered photo cards for the first time. This demonstrates that the US photo merchandise market is healthy and resilient, even during the COVID-19 pandemic. In these challenging times, young adults are turning to photo products as meaningful gifts and keepsakes.
The study also found that over 40% of all the buyers in each of the product categories covered had bought them for the first time in the last year. Many buyers plan to purchase again this year and spend more on their next purchase. The popularity of photo merchandise products among first-time buyers and a strong contingent of repeat buyers is good news for the overall market.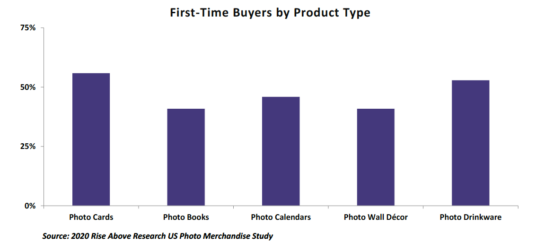 "The photo merchandise market has traditionally catered to parents with kids in the household," said David Haueter, director and founder at Rise Above Research. "That group still buys photo merchandise products, but we're also seeing that teenagers and first-time buyers are a significant opportunity for the market," he added.
The study also looked at the impact of COVID-19 on buying habits and found that 40% of photo merchandises buyers said that they are buying more online now than at a retail store.
The 2020 US Photo Merchandise Study provides the results of an extensive online survey of US consumers that focuses on buying habits and behaviors for key product areas including photo cards, photo books, photo calendars, photo wall décor and drinkware. Respondents provided detailed information not only on what they bought and how much they spent, but also answered deeper questions of why they purchased the products they did and what their future intentions are.
For more information or to purchase this study, visit riseaboveresearch.com or contact: [email protected]
About Rise Above Research, LLC
Rise Above Research, LLC is an independent market intelligence and strategic consulting firm that supports industry vendors, service providers, and retailers with actionable intelligence to assist them in making effective decisions in fast-paced digital photography and imaging markets. Established in 2020 by industry veterans Ed Lee and David Haueter, Rise Above Research has extensive experience providing groundbreaking market research and strategic consulting for the digital imaging industry. Our industry analysts have a combined 40+ years of covering a wide variety of imaging markets.