GADGETS by Gregg Ellman :: April 7, 2021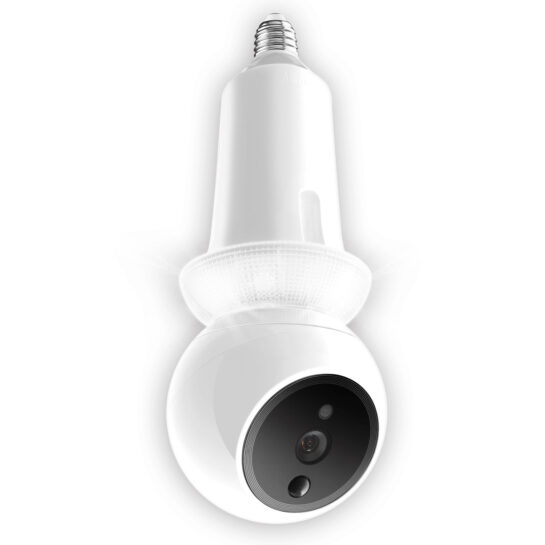 The answer; it's as easy as screwing in a lightbulb. Well, if you must know the question: how easy is it to install the Amaryllo Zeus indoor biometric auto tracking light bulb security camera?
And I'm not kidding. Amaryllo touts it as no drilling, no wires, no hassle, which it is when mounting in recessed lighting fixtures. It's just as easy using it on a flat surface or if you purchase a mounting bracket. Using it this way will need a USB cable to supply the needed power.
Note, the in-ceiling installation will work with E26 or E27 light bulb bases. If you're not sure what they are, just Google it. This is quick, easy and you'll find they are pretty much standard. After these findings, I had several in my house, which were perfect for testing.
While the features of the camera are most important, the installation of electronic devices often scares people away. The Zeus has both easy installation and and this is loaded with just about every feature you would want in a simple home security camera.
The Zeus ( 3.94-by-3.94-by-10.51-inches) is built with 360-degree auto-tracking, video is recorded in 1080p (1920 x 1080 up to 30 fps), two-way communication, including human voice greeting, notifications triggered by motion and audio. Even in the dark, the night vision works well to keep your areas covered with eight built-in infrared LEDs.
The camera has an 85-degree diagonal field of view and works off existing Wi-Fi (2.4 G / 802.11 b/g/n) network. The accompanying free Amaryllo app (Google Play and App Store) runs smoothly to control the settings and view the uploaded recorded content. Full reports are available by periods to see what the camera saw. Extended storage plans are available for purchase.
Controlling the settings, live view, auto-tracking, remote pan, and tilt, and all other features with the app takes a little time, not because it is difficult but because there are many things you can do and you want it customized for your needs. For example, do you want a phone notification every time the family dog runs by? It might be fun at first, but it gets old pretty quickly. That's where taking the scheduling within the app comes in handy.
Recordings can be stored with your micro SD memory cards up to 128GB in the SD card slot.  An intruder alarm can be set and differentiate for face detection for humans and pets and in both day and night modes. 
The power comes from the light bulb base it's screwed into. An easy mistake to make is using it in a fixture controlled by a light switch that's turned off. 
A feature I like, which fortunately I didn't test, was the fire warning. When activated, you'll get a push notification directly to your phone for an instant alert enabling action to be taken as fast as possible. Amaryllo notes on its sales page that this system is not intended to replace fire or smoke detectors. It can only spot the possible fire on-premise and within 20 feet.
The camera has 256-bit military-grade encryption, which makes it as hack-proof as possible.
https://www.amaryllo.us/zeus  $249.99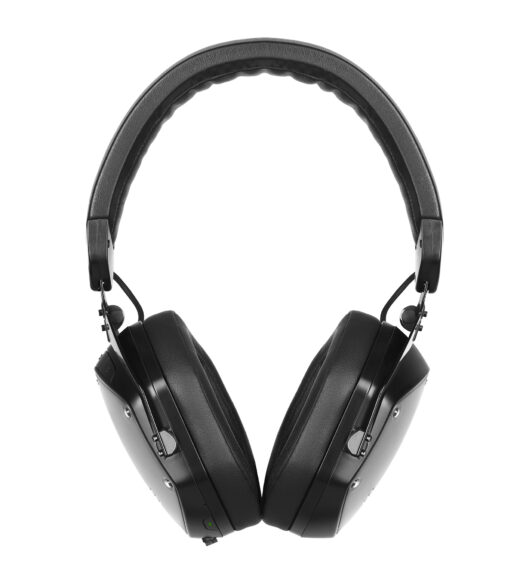 V-Moda recently launched the M-200 ANC over-the-head headphones, which feature everything you would want in a top-of-the-line sound machine headset. Most importantly, the sound is outstanding and can be fully customized to any ear.
The first thing you notice about the M-200 ANC is the stunning looks, which have been a V-Moda staple from the start. Not only are they incredibly durable, but the comfort is never-ending. Often I've tried headphones that start comfortable, even for a few hours they are fine. But in time they feel like I have a clamp tightening on my head. 
The M-200 ANC's (11.3 ounces) extreme padding and adjustable headband let me wear them all afternoon before I need a break. For appearance, the outside shields, as with other V-Moda products are fully customizable to words, patterns, logos, colors, and 3D printed customization on the laser engrave shields.
As for the sound, the active noise cancellation is a nice addition to the V-Moda line to help eliminate and tone down outside noise. A great way to test ANC is with street noise, so I took the headphones out for a walk along with a variety of playlists. Instantly you hear effect as they block ambient noises including oncoming traffic, birds, and planes. They made it so easy to block out the world and just walk in peace.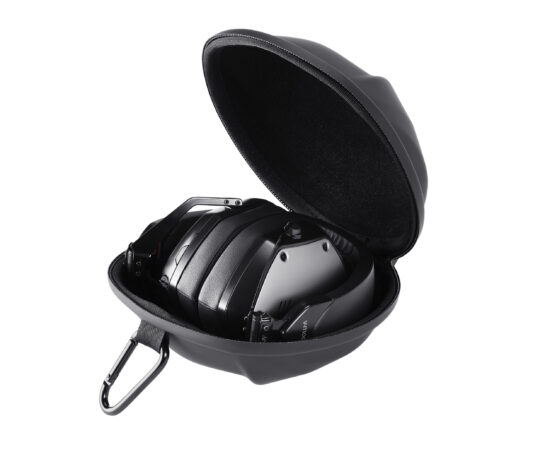 The free V-Moda sound mobile app (App Store and Google Play) allows you to choose between 10 ANC levels to adjust for the environment where you'll be using them, considering safety first. I'd recommend blocking out everything while on a lounge chair but limiting the ANC while walking city blocks.
V-Moda is well known for highly engineered sound and the tradition continues with the M-200 ANCs incredible sound coming from each 40mm driver. Any mix I put on sounded perfect, so I didn't feel a need to customize the sound with the app's equalizer, but that option is there. 
Since these are high-end headphones, many will welcome the M-200 ANCs audiophile-grade audio codecs like Qualcomm aptX HD and AAC. Bluetooth 5.0, built-in microphones for hands-free calls and 20-hour battery life (USB-C charging) add to the performance along with an option to go wired with an auxiliary cable.
A new feature called Voice In lets you cover the left ear cup with your hand, instantly lowering the volume and pausing the ANC, enabling you to hear something that might need your attention. 
When the listening is over, the headphones fold up with the built-in CliqFold hinge allow it to fit safe and secure in the included Exoskeleton case, which also has an attached carabiner clip.
www.v-moda.com $499.99
by Gregg Ellman
(@greggellman)