VDO360 PIVOTS AROUND GLOBAL CHIP SHORTAGE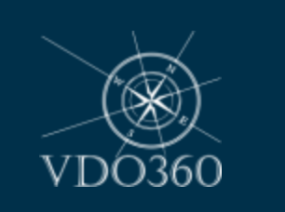 (Edgewater, Md., May 25, 2021) –  VDO360 continues building and delivering PTZ, auto tracking, and web cameras, despite the global semiconductor chip shortage.
Made worse by the pandemic, the chip shortage has slowed production for companies worldwide. Chips are in everything from cell phones to automobiles. It's become difficult for manufacturers to get the basic building blocks needed to get their products out the door. This shortage hits the Audio Visual industry particularly hard, especially when it comes to video cameras. With a staggering 82% of companies slated to keep some form of remote or hybrid option open for employees, video collaboration tools are in high demand.
VDO360 is in the fortunate position of already having chips on hand due to their agile R&D turnaround. Dan Freeman, VDO360's CEO, says, "As the pandemic wreaked havoc on the supply chain, we were in the middle of expanding our product offerings. When the news broke, we'd already purchased, or contracted for purchase, the tens of thousands of parts needed to make our cameras."
VDO360 can keep building cameras with production unaffected while many in the industry struggle to meet consumer demand. This is especially important when it comes to serving the needs of WFH employees and distance education. Lessons learned during the pandemic have many companies and schools choosing to future-proof their spaces by embracing a hybrid approach. This puts an even greater strain on video conferencing camera manufacturers.
To meet this extraordinary need, VDO360 rolled out a new webcam line, the SEE family. They also permanently dropped the price on the AutoPilot, their flagship PTZ auto tracking camera. Rounding out the pivot, they just introduced a new series of AI-driven auto tracking cameras. Freeman says, "Once we were aware of the situation, we knew we had to get these cameras to market ASAP while keeping prices affordable for everyone who is struggling."
For more information, visit vdo360.com, and follow or engage with the brand on LinkedIn, Facebook, Twitter, and YouTube.
About VDO360
VDO360 designs video collaboration cameras around the way people use them. Change is inevitable, and technology changes faster than people do. Our goal is to bridge the divide between how people use visual collaboration and the latest technologies. Innovation is crucial; from our entry into the market with the first affordable PTZ USB camera, VDO360 has consistently led the way in visual collaboration. In our latest autonomous camera system series, we present the smallest AI camera in the world. VDO360 delivers unrivaled video quality at affordable price points. While many think "good enough" is fine, we feel this fuels consumer frustration and doesn't solve problems effectively. We design our cameras to not only provide outstanding video but be comfortable and easy to use. It's our thing.