GADGETS by Gregg Ellman :: June 9, 2021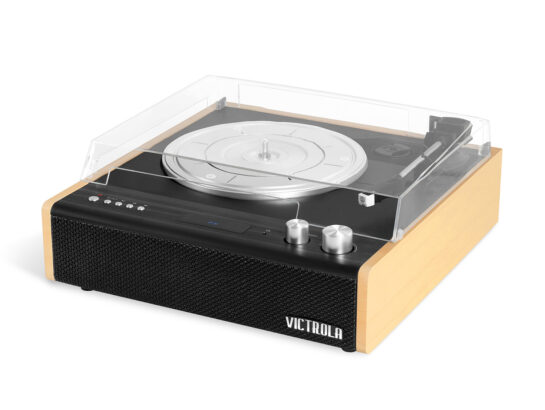 Victrola's new Eastwood hybrid 3-speed turntable is one of those gadgets that takes up a lot of my time. And I don't mind a bit.
The all-in-one turntable with a modern look played my classic vinyl with great success, which is exactly the reason it took so much time. I've been prepared for the resurgence of vinyl with my entire record collection still intact from decades ago. Having a turntable to reminisce with my childhood music is always welcome.
I started with the original Boston album, transitioned to Hotel California, and even played the Beach Boys' greatest hits. My neighbor, who is years younger than me, stopped over while the latter was playing and added the comment that he didn't know the Beach Boys had any great hits.
The Eastwood was built in partnership with Audio Technica's exclusive AT-3600LA cartridge. That translates information within record grooves into an electrical signal to produce high-quality sound.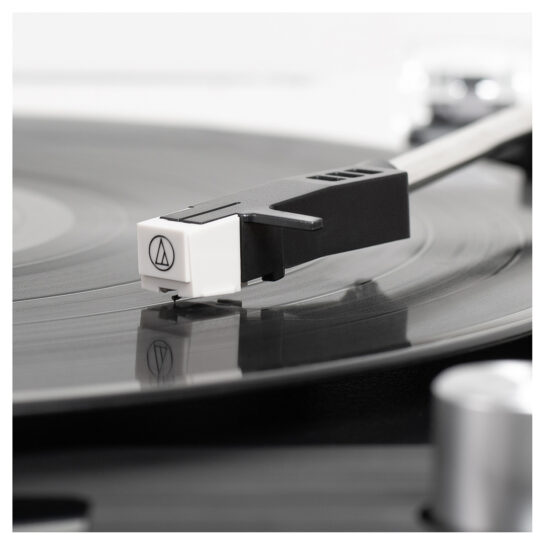 A pair of front-facing 2W speakers are built into the Eastwood behind a black grill, making the turntable a true all in-one-unit. But there are other options for sound output including Bluetooth, which was my go-to choice with freestanding speakers and headphones. Bluetooth pairing is done with the BT Out button. Music can also be streamed from a handheld device to the Eastwoods speaker.  A headphone port is on the front for wired headphones.
The sleek-looking Eastwood has bamboo and metabolized finishes, measures 13.16-by-13.11-by-5.4-inches, and includes a removable dust cover, which can close (carefully) even with a record playing. On the back are RCA output jacks for a direct speaker or receiver connection, and a port for the included AC power adapter. 
Using the turntable is straightforward, even if your background doesn't include the vinyl experience. If you're new to the turntable world, the instructions are explained well.
The Eastwood plays 33 1/3, 45, or 78 rpm records and a control to the side of the tonearm needs to be set for what you're playing. For 45s, an adapter is included. From there just unlock the tonearm and gently lower is to the beginning of the record. There's also an auto-stop switch, which I used.
https://victrola.com $99.99, $24.95 for replacement AT-3600LA cartridges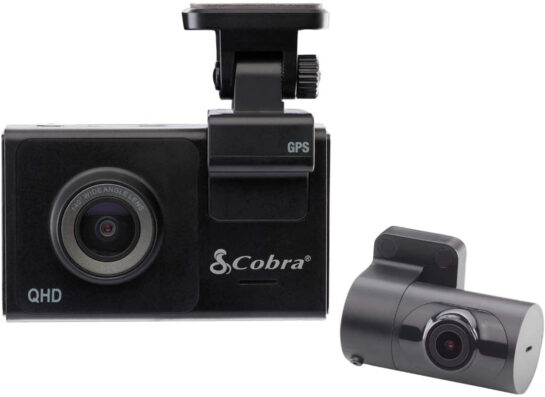 The Cobra SC 200D dual view smart dash cam is a great choice, providing the peace of mind to know what's around you, while recording the most critical piece of evidence needed in the event of an accident.
The front-facing camera has an adhesive windshield mount for the three-inch LCD with a 140-degree field of view. The front camera records up to 1600P HD and the back at 1080P HD, with enhanced night vision. 
With the Drive Smarter App, real-time driver alerts can be set up for, speed traps, speed limits, red light alerts, accidents ahead, and weather-related road conditions. The app has input from over 3.5 million drivers who share and receive over 100 million real-time alerts yearly, according to Cobra's website.
To help keep the SC 200D handsfree, voice commands can control the camera, taking photos, locking a video, and power. An emergency mayday notification can also be set up.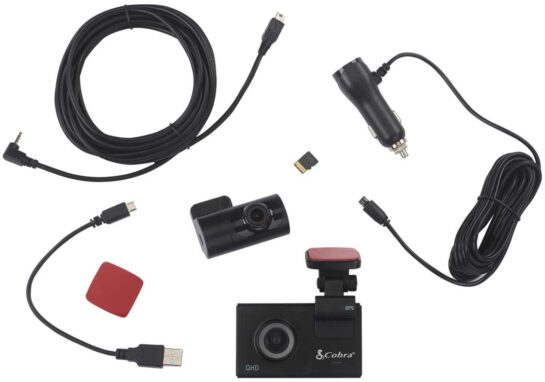 With the advanced driver assistance, you'll be warned about lane departures if you drift and forward collision warnings gives an alert if you quickly approach an object that could cause a wreck.
Set up is simple, essentially plug and play. A rear camera extender cable and a 16GB SD memory card is included to plug into the camera for storing the continuous loop recordings. A cloud video service also stores the content and is accessible via Wi-Fi for viewing, editing, downloading, and sharing.
The cameras can be set up for viewing inside or out of the vehicle enabling interior footage to be recorded for rideshare drivers. 
Among the other features in the SC 200D is built-in GPS, Wi-Fi, Bluetooth connectivity,  and one of my personal favorites, parking mode and motion sensing security. With parking mode, an incident is recorded when the vehicle gets bumped. Motion-sensing makes sure your parked car is secure with motion-activated recordings.
Both the front and rear cameras are built with extreme weather protection from the cold and heat.
www.cobra.com $179.99
by Gregg Ellman (@greggellman)