GADGETS by Gregg Ellman :: November 24, 2021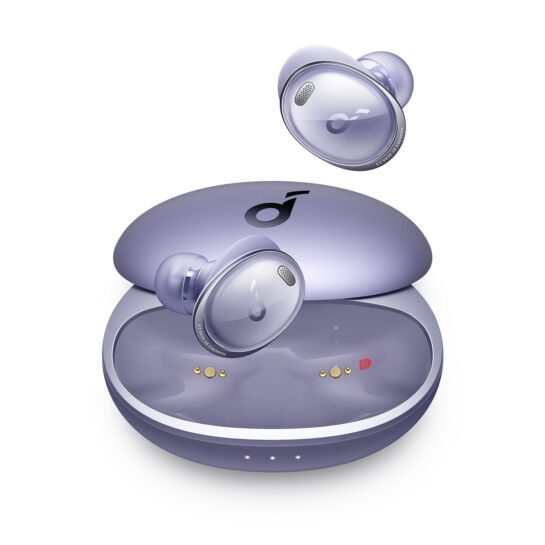 True wireless earbuds are undoubtedly going to be a popular item on this year's holiday gift lists. Soundcore's Liberty 3 Pro true wireless noise-canceling earbuds are a great choice for that list.
The earbuds can be customized, which is fun to do, but right out of the box the sound is great with a nice clear audio, the right amount of bass, and noise cancellation. Listening to everything from eclectic playlists to Sunday football on a dog walk, at all volume levels was great.
Inside each Bluetooth (5.2) earbud is a 10.6mm coaxial dual driver and personalized active noise canceling. Soundcore has developed the ANC to adapt to the users' volume level and the person's ears. They explain it as their proprietary HearID technology studies how sound moves within your ears as well as the level of in-ear pressure. It then creates a tailored profile that optimizes noise reduction for you, your ears, and your surroundings.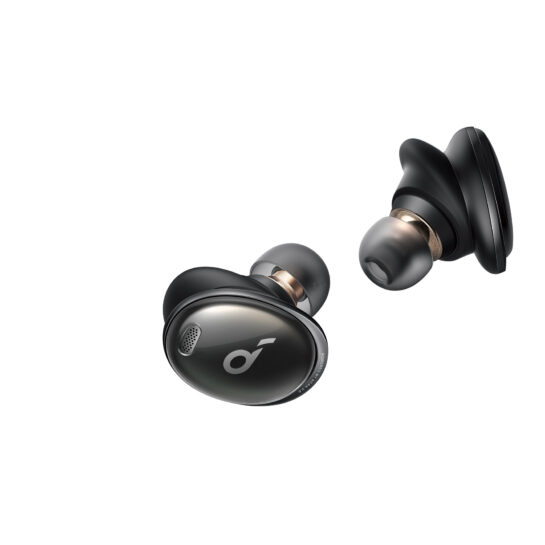 A big concern I often hear about true wireless earbuds is the fear of them falling out and being lost. Soundcore goes the extra mile to get give you the right fit with a triple-point ergonomic shape, and built-in ear pressure relief, which adds up to comfort. In the box are four sizes each of flexible ear wings and liquid silicone ear tips. The air-filled wings are perfect for an extra level of security and comfort.
A compact storage charging case is included for the IPX4 splash-proof rated Liberty 3 Pros. A single charge is good for up to 6 hours with the ANC on, 8 hours with it off. The compact USB-C charging case will yield another three full charges to extend the playtime even further. Recharge the case with the included USB-C cable; LED lights on the front show the level of power remaining.
For calls, the Liberty 3 Pro earbuds have six microphones with AI-uplink noise reduction, which translates to crystal clear hands-free calls. A feature, which I find beneficial for calls, is using just one earbud (left or right) while keeping the other in the case. The auto-pause feature puts your music on pause when either earbud is removed.
Tap controls on the earbuds are responsive for play, pause, and ANC controls. With the free Soundcore app the tap controls can be customized along with options for equalizer pre-sets, 3D Surround Sound, and noise-canceling profiles.
Soundcore allows the users to easily upgrade the earbuds firmware for loading new features, which include the upcoming Enhanced Vocal mode for increasing the volume of voices further away.
Available color choices of the Liberty 3 Pro's are fog gray, midnight black, frost white, and dusk purple.
https://us.soundcore.com $169.99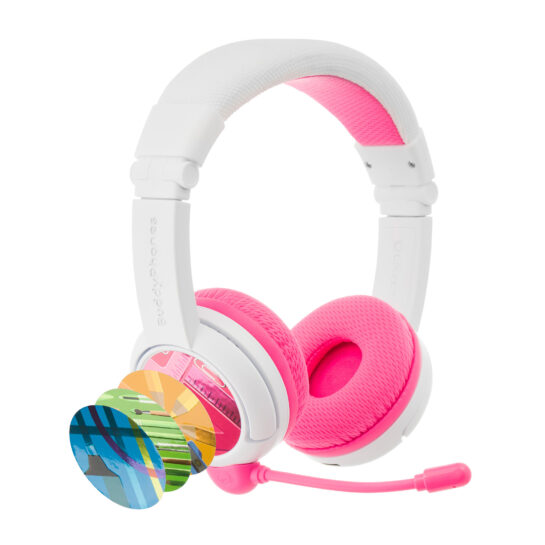 ONANOFF BuddyPhones are kid-safe headphones with volume limitation settings.
  To help prevent non-reversible hearing loss issues, the over-the-head BuddyPhones feature three SafeAudio settings (94dB TravelMode, 85dB KidsMode and 75dB ToddlerMode) to protect children from hearing damage. The settings limit the volume settings to safe recommended levels.
In a recent press release touting the safety of the headphones, ONANOFF shared that the CDC estimates 12.5 percent of children and adolescents aged 6–19 years have suffered permanent damage to their hearing as a result of earphones and devices turned to a high volume.
Enlisting my neighbor's daughter for testing, after a few days she loved them and wouldn't give them back. There were no complaints from the 8-year-old on the volume level limitations and she loved the comfort and sound.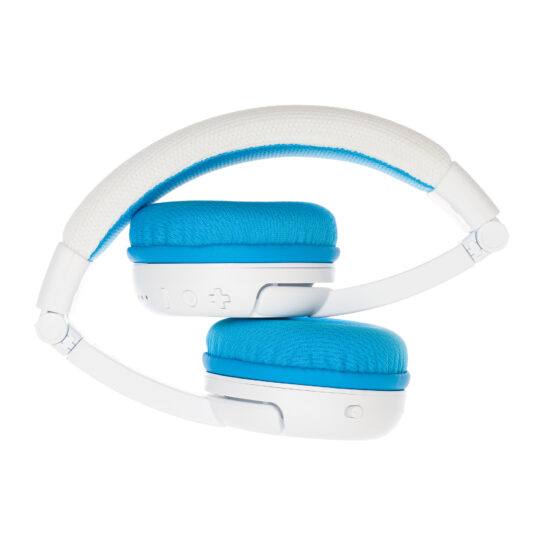 Other features include StudyMode, which helps isolate voices from other sounds, producing crisper, clearer vocals that make for a much-improved listening experience. With BuddyLink, the BuddyPhones are perfect for sharing one device to view and learn together.
A detachable beam microphone with passive noise cancellation is included for online communication. The wireless headphones have a 20-hour battery life, an adjustable headband, and feature ear cushions made with hypo-allergenic sweat-resistant fabric. A soft travel bag is included for the foldable headphones.
www.buddyphones.com  $59.99 for wireless, $29.99 for wired, both available in blue, green, pink, and yellow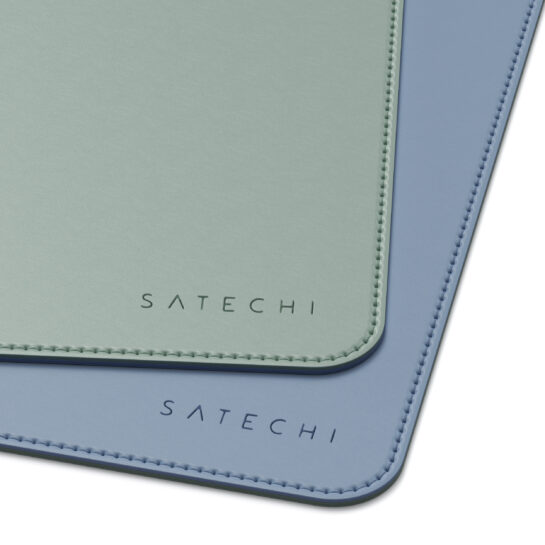 So I figured out why my $79 Apple Magic Mouse is not sliding well. Because I wasn't using the Satechi Eco-Leather Deskmate.
The 23-by-12.2-inch dual-sided and reversible (blue and green on my review unit) pad is constructed with quality polyurethane leather and has a smooth finish. Whatever the difference between my desktop surface and the deskman is doesn't matter. What does matter is my mouse slides like it's supposed to.
It's long enough of place right under a keyboard with room for a mouse, and is water-resistant, even though having liquid near these accessories is not a good idea.
Both sides feature a different modern look and color (blue and green on my review unit). Pink/purple and yellow/orange options are also available.
https://satechi.net $39.99
by Gregg Ellman
(@greggellman)