GADGETS by Gregg Ellman :: December 1, 2021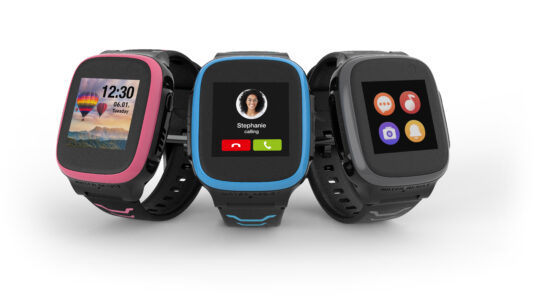 Xplora's X5 Play is a perfect way to introduce children to the world of smartwatches without breaking the bank. The wearable doesn't have direct Internet access but it is packed with features, including critical safety features.
It runs off of Android OS with a Qualcomm chipset, is waterproof with IP68 water-resistant rating, and has an 800 mAh rechargeable battery. With the two megapixel camera, the X5 Play can take and store up to 1,000 pictures in the gallery. A captured image can be used as a custom background. 
Those are all features children will enjoy, but what makes this watch is the safety. Parents can communicate with the watch since it acts as a cell phone, with security settings allowing up to 50 approved contacts for calls and texts. Calls are answered with a swipe on the display.
For SIM cards to access a cellular network, Xplora states their watches are not compatible with Verizon, US Cellular, Sprint. Instead, they recommend a T-Mobile Cellular connection/SIM card for the smoothest setup and to enable full use of your new watch features. The Xplora X5 Play device is 4G, 3G, and 2G enabled.
The included SIM card is activated with its barcode and with contract choices of 2 years for $7.99 per month, $9.99 for 1 year, or pay as you go for $11.99 per month. All plans include unlimited voice and data. And of course emojis. The Xplora X5 Play can also connect to a WiFi network.
Safe Zones can be created through the data plan and the Xplora app to send an alert when a child wearing the watch enters or leaves a specific zone. The app is set up on a smartphone, which is connected to the watch via Bluetooth.
I enlisted my neighbor's daughter for a quick test and two things were seen as a success right away. While she was riding her bicycle down the street with a Safe Zone set, her mom was alerted. And probably one of the most important issues her mom pointed out, it's on her wrist and is not easily lost or forgotten compared to a smartphone.
The girls didn't complain at the comfort and kept it on for the whole day. Even feeling like she was cool and showing everyone her selfie on the display.
https://shop.myxplora.com $149.99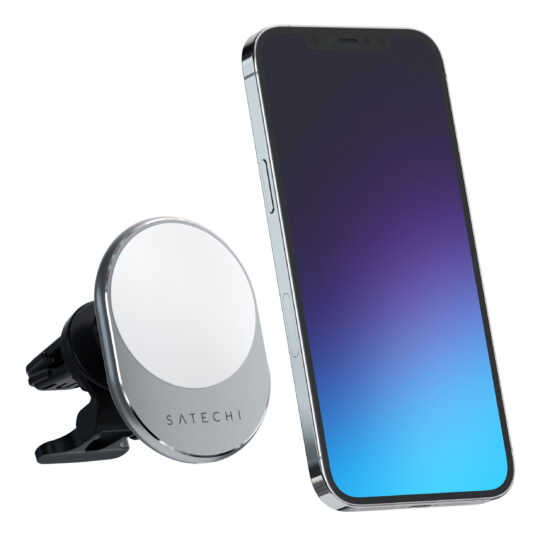 While USB, AC, and car charging ports all look the same, how your device charges is critical. Satechi continues to roll out new items to help everyone be more efficient in their technology lifestyle at home, work or play. And they are small enough to make great stocking stuffers.
Satechi's magnetic wireless car charger ($44.99) features Qi wireless charging and attaches to compatible magnetic phones. Current models of the iPhone 12 and 13 work perfectly as long as they do not have credit card or wallet phone cases. The iPhone 11 Pro Max/11 Pro/11 and other Qi wireless charging smartphones will work with a magnetic sticker (sold separately).
The USB-C powered charger has built-in backside clips to seamlessly attach to an air vent for a hands-free charge and have the smartphone's display in full view. Your phone attaches on and off without the need to plug in a charging cable.
A great companion for the magnetic wireless car charger is the Satechi 40W dual USB-C PD car charger ($29.99). With a pair of USB-C ports, it powers two devices simultaneously with each getting up to 20 watts each. It's built with a modern aluminum finish and an LED power indicator light.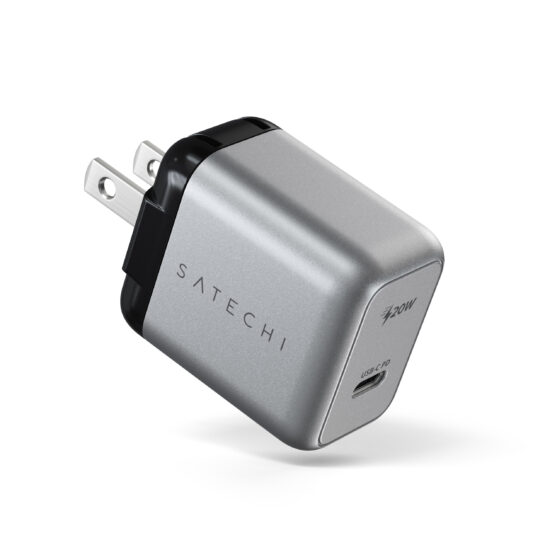 The Satechi 20W USB-C PD wall charger ($17.99) is something everyone can use, especially with new smartphones not including chargers anymore. The pocket-sized USB/AC wall charger delivers a fast, efficient charge to your connected device, which is considerably faster than most simple devices that did come with an older smartphone.
It is built with foldable prongs in a compact 1.8-by-1.53-by-1.06-inch body and has ETL and CE certifications to produce a safe 20-watt charge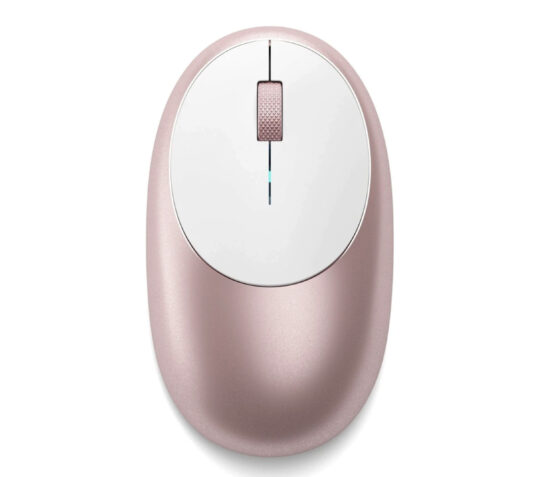 For home use, the Satechi M1 wireless mouse ($29.99) is available in five colors (space gray, silver, gold, rose gold, and blue) with a brushed aluminum finish. A built-in USB-C port (cable included) makes recharging simple compared to having to remove batteries. It features left and right clicks along with a scrolling wheel, which is a personal requirement for me.
Optical sensors keep the tracking perfect along with scrolling. Once its paired via Bluetooth it can be used up to 32-feet away from the attached Mac or Windows OS.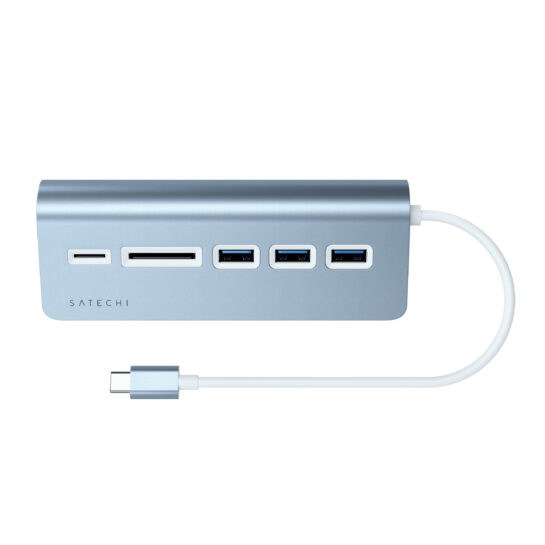 Computer ports are a never-ending need for accessories and that's where the Satechi USB-C combo hub ($34.99) for desktop shines. With a single USB-C out connection, it adds three USB-A 3.0 data ports and micro/SD memory card readers. It supports devices needing SuperSpeed USB 3.0 up to 5 Gbps. The hub (5.38-by-2-by-1.13-inches) has an aluminum finish is available in space gray, silver, and blue.
https://satechi.net
by Gregg Ellman
(@greggellman)