GADGETS by Gregg Ellman :: December 8, 2012
The AKG ARA dual pattern USB desktop microphone shows how easy studio-quality audio can be produced from the comfort of home. It wasn't long ago that setting up a microphone needed extra software and complicated instructions. Well, that's long in the past with the ARA.
AKG has been engineering top-quality studio microphones since 1947, and now they have taken the technology for home users. It's built for applications including podcasts, vloggers, gaming, zooms/skype conferences, and even musicians. 
Mac and PC users can connect the plug-and-play ARA USB desktop microphone ($89,10) and have recorded in seconds. Some operating systems might ask you to change the microphone output, but that's it. A 3.5mm headphone jack is built into the bottom of the microphone for adding your headset.
It's built with a modern camera-ready look and weighted to sit perfectly on any flat surface easily mounts to booms and other microphone stands with the built-in thread.
Listening to your voice is never appealing, but fortunately, I had a perfectly times video conference call last week to test it on. After the important topics of the meeting were discussed (CES planning) I asked those on the other end how my voice sounds. The first response was, "I was wondering what mic you are using hidden by that cardboard," which I did purposely position so they would not know in advance.
It led to a discussion on the microphone, with a unanimous vote of the superb quality the ARA produced.  I wasn't about to give a singing demonstration, instead, I played some music from a Bluetooth speaker and let the microphone pick up the audio. While this isn't a recommended system, it was an interesting demonstration for those on the other end to see the quality.
The ARA's dual patterns, which are controlled by a front button are front and front/back. Switching it changes the omnidirectional pickup pattern, with the front setting the microphone rejects sound from the back, eliminating background noise. With the front, that would be ideal for multiple people sitting around a conference table.
Controlling the volume and a mute option is also on the front. Screws on the side loosen up a bracket to tilt the mic down or up.
Some of the specifics of the ARA supplied by AKG include the microphone bit depth/sample rate is 24-bit / 96 kHz, a microphone frequency response of 20 Hz – 20 kHz, microphone maximum SPL is 120 dB and the headphone output impedance is 16 ohms.
AKG also has the more advanced LYRA ($155) ultra-HD multimode USB microphone. It also works with a plug-and-play setup and features a four-capsule mic with four modes.
It has front and back options, just like the ARA. The LYRA adds tight stereo and wide stereo, which are ideal for musical recordings. The tight stereo mode would be from musicians on both sides of the front of the mic. With recording needed from the front and back, the wide stereo is ideal.
The LYRA also has a headphone output, volume, mic gain, and mute controls. It's built with an adjustable stand and also has an attachment thread.
Specifications on the USB-powered LYRA include a 24-bit / 192 kHz bit depth/sample rate,  a microphone frequency response of 20 Hz – 20 kHz, and a maximum SPL of 129 dB SPL.
www.akg.com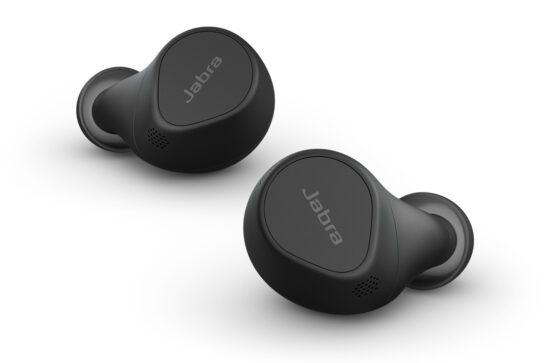 The stocking stuffer-friendly Jabra Elite 7 Pro true wireless Bluetooth 5.2 earbuds, produce premium sound and are packed with features.
Jabra always produces great-sounding produces and these follow the same history with a crisp clear sound and the right amount of bass.
A big test for any true wireless earbuds is the comfort and fit, which are perfect. Using them for lying around the house, pool, yard work, and gym workouts all work perfectly. An IP57 rating makes them durable from dust and water (waterproof up to 1 meter).
An interesting item from Jabra states they scanned 62,000 ears, from 6 generations to engineer these earbuds and get a perfect fit. The Elite 7 Pro is 16-percent smaller than Jabra's previous small earbuds. Three ear tip sizes (s/m/l) are included to ensure the fit.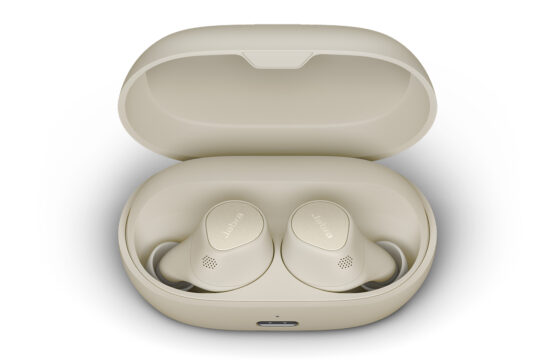 Another feature adding to the listening experience is adjustable active noise cancellation, which blocks out unwanted background noise. Two built-in microphones have Jabra MultiSensor Voice technology for hands-free calls.
Controlling the Jabra Elite 7 Pro's is seamless using the single button on either earbud but can be customized with the Jabra Sound plus app, which included adjustable sliders, customizable equalizer, and presets. Although right out of the box they sounded great, the app is needed for installing future firmware updates from Jabra to add features. Bluetooth multipoint connection is expected in January. This allows the earbuds to be connected to two devices at once.
My personal favorite true wireless feature, auto play/pause is included so the music stops when an earbud is removed from your ear and starts playing again when it's back in. Alexa and Google Assistant are accessed with a tap of the earbud.
A portable USB-C / Qi-wireless charging case, with status LEDs, is included to produce up to 30 hours total of playback. They are rated to play for 8 hours per charge.
www.Jabra.com $199.99 Available in black, titanium black, or beige
by Gregg Ellman
(@greggellman)