GADGETS by Gregg Ellman :: October 13, 2021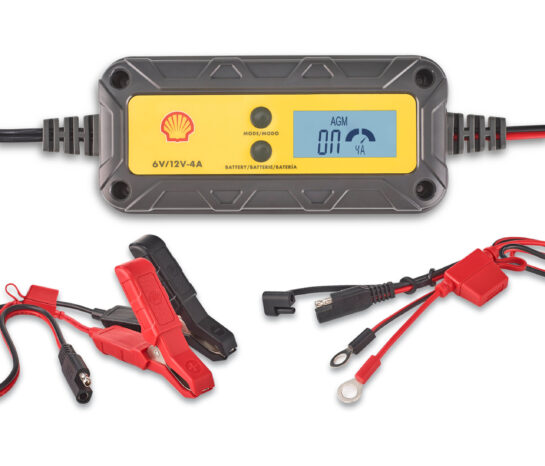 The best time to get a battery charger and maintainer is before you need it, especially with winter approaching. Most everyone has dealt with a car battery not starting, from a lack of use and or sitting too long  in cold storage.
Shell has a few products out to keep your vehicle battery charged and ready at all times; others will  help if you need a jump start.
The SBC400 4 AMP charger and maintainer ($54.99 at Amazon) can be hooked up to a car, boat, motorcycle, campers, and even a lawnmower to keep the batteries maintained and charged for the next use. It's built to operates with 11 stages including a safe trickle charge and will adjust to maintain its charged level when the battery is full, preventing overcharging.
Smart detection allows the Shell SBC400 to know if it's connected to a 6V or 12V battery for 1AMP or 4 AMP charging. It is suitable for charging lead-acid including flooded gel, AGM, plus Li-ion batteries. It's connects to a battery with the included 27-inch smart clamps or 24-inch eyelet (ring) terminals.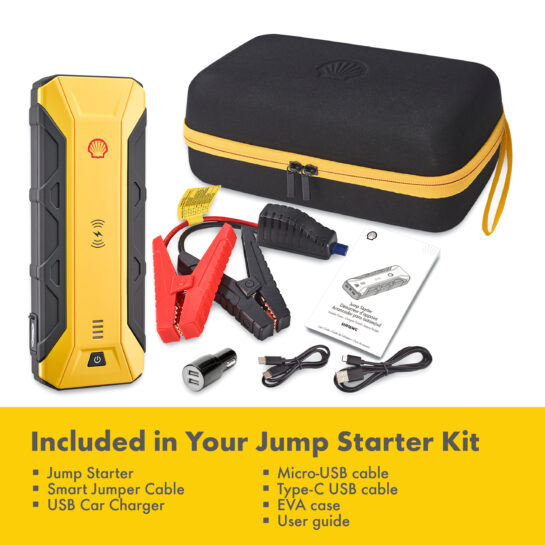 It's portable with a 6.76-by-3.06-by-1.54-inches size, has a weatherproof rating of IP65, and dustproof, enabling it to be used anywhere as long as it is connected to AC power. Seven built-in levels protect against short-circuit, reverse polarity, over-temperature, defective battery, over-charging, over-voltage, and over-current.
Shell also has the SH916WC 1200A 12V Portable Lithium Jump Starter ($129.99 at Amazon), which is a great emergency tool to have tucked away in any vehicle. It's built to jump-start dead batteries (for gasoline engines up to 7 liters and diesel engines up to 3 liters) on cars, boats, motorbikes, trucks, etc.
The 16,000mAh jump starter battery connects to the vehicle's battery with the included smart and safe jumper cable, which has safety features including spark, over-current, over-voltage, short circuit, and reverse polarity protection. It has an output voltage of 12V and will operate in temperatures from 4 degrees up to 140 degrees Fahrenheit.
In addition to the jump-starting features, the SH916WC is built with an emergency LED light, which also features an SOS light to flash white and an alert strobe that flashes red. On the bottom of the 9.17-by-3.46-by-1.42-inch, 3.1-pound charger are USB ports for charging mobile devices. This includes a pair of USB-A ports and a single USB-C along with 10W wireless charging. A micro USB port is an input for charging the battery. 
A micro USB and USB-C cable are included along with a storage case. There is also a 12,000mAh version for $89,99 and a larger 24,000mAh for $169.99.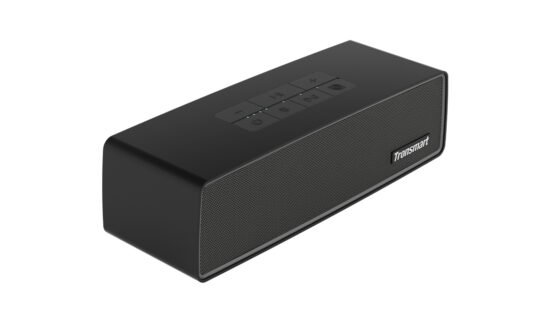 The first thing I noticed about the Tronsmart Studio 30W SoundPulse portable Bluetooth speaker is how sold it felt. While generally, that has nothing to do with the sound, it did show it was built with great quality for a great first impression, and it kept getting better.
What's inside is what counts and makes this speaker rock. It consists of quad passive radiators, dual tweeters, and a woofer, all working to produce great sound. With the press of a button, the patented SoundPulse Technology is activated to provide an undistorted output, making the sound even better.
Everything is inside a great-looking black aluminum body, with front and back metal grills for the impressive sound to blast through. The water-resistant rating is IPX4, allowing it to withstand splashes of water.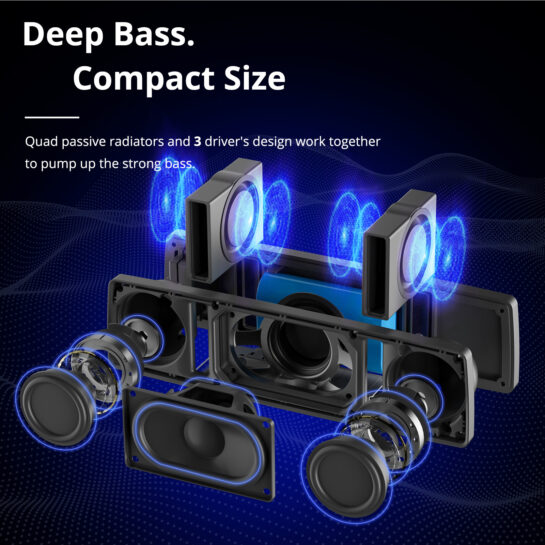 In addition to Bluetooth 5.0, and a 2.1 channel system, TuneConn technology allows you to sync and pair the Tronsmart Studio portable speaker with up to 100 additional speakers to give you what Tronsmart calls + Speakers unimaginable listening experience. I'll just take their word for it and live to tell about the single speaker.
With a 3.5-hour USB-C charge to the backside port for the internal 5000mAh battery, up to 15 hours of playtime is available, which will vary on the volume level used. A row of buttons on the top are the controls for all the basics including power, volume, and pairing for the 8.13-by-2.76-by-2.28-inch speaker. Press and hold the one-tap voice assistant button for 2 seconds Siri and Google Assistant voice assistance.
All in all, there's a whole lot to like about the Tronsmart Studio speaker, including the budget-friendly $69.99 price. A 60W version is also available for $89.99.
by Gregg Ellman
(@greggellman)