GADGETS with Gregg Ellman :: October 20, 2021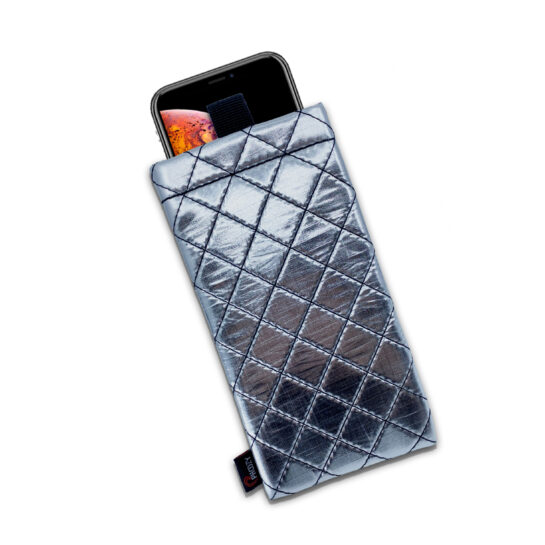 Smartphones and tables are made to turn off when they are too hot or too cold. This is designed to protect the phone, despite it typically being inconvenient.
Phoozy smartphone Apollo cases are promoted as Spacesuit technology for every adventure, offering protection against everything for smartphones and tablets. The technology brings the protection. Phoozy's patented Chromium Thermal Barrier is made from NASA technology, which prevents overheating in the sun and extends battery life in the cold.
They are designed for extreme conditions with specs listing them to withstand the elements keeping the devices safe including climate proof, germ proof, drop proof, and sink proof.
Up to 90 percent of the sun's heat is reflected away to maintain a safe operating temperature. The inner layer is used as insulation in cold environments, enabling the device's battery life to be extended up four times compared to not using the Phoozy in the same environment. This includes keeping devices floating when accidentally dropped in water. 
According to the Phoozy site, they worked with rocket scientists, former NASA engineers, and leading aerospace engineers to create an entirely new standard for mobile electronics protection.
This was easy to test and easy to see the great results. With a phone in a Phoozy case and another phone not cased sitting on my dashboard for a drive, I kept the music playing from the non-cased phone so I knew it was working. Once the music stopped, I pulled over and sure enough the non-cased photo shut off from the heat but the Phoozy cased phone was fine and ready to take over.
Phoozy's come in various sizes to fit almost all of todays smartphones and tablets. They protect against heat and cold but differ in looks and other features including floating with a water-resistant flotation XP3 rating, which keeps your device floating to retrieve easily.
Check the Phoozy site for a sizing chart and a variety of colors and styles for each case including the ultralight and slim Apollo Series ($29.99)  or the Apollo II ($34.99) designed for urban every-day-carry use, 
The Apollo II Antimicrobial Insulated phone case ($39.99) is a germ fighter, protecting your phone against extreme cold/heat. To keep the germs away, the case includes an Agion Antimicrobial lining to reduce microbes by up to 99.99 percent to keep it hygienically clean.
The XP3 Thermal phone case ($49.99) has built-in attachment points to easily attach it to your backpack and has an internal stash pocket for storage.
Tablets and notebooks can go in the insulated tablet and laptop case ($59.99) for heat and cold protection and also an IP66 water-resistance rating with military-grade drop protection.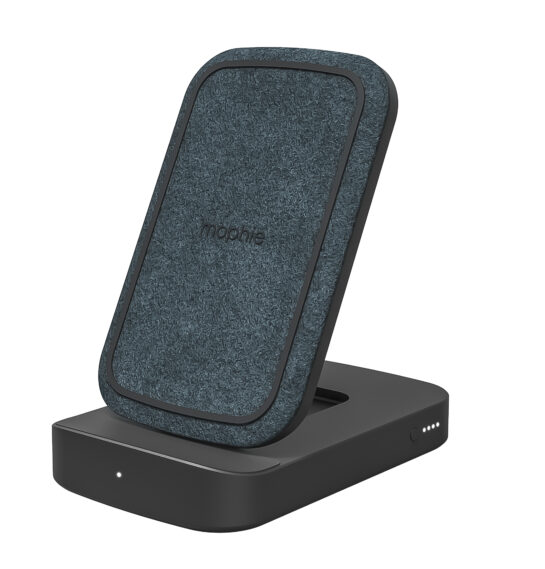 If there is such a thing as a perfect wireless charger for any environment _ home, work, or play (which might all be at the same location these days) _ then the Mophie Powerstation stand is it.
The Powerstation's versatility allows it to be used anywhere, with or without connected power. The built-in stand gives your phone the power boost while being able to view it at a convenient angle sitting right next to a work computer or on a nightstand. Either of those or anywhere you chose makes use of the folding stand to get a 10W charge.
While a Qi-enabled phone is charging, there are two USB ports on the back to connect to the 8,000mAh internal battery, one a USB-A and the other an 18W USB-C fast charge.
The black base has ports in the back and a four-light LED indicator on the side shows the charging status and how much battery power is left in the Mophie Powerstation. A soft fabric covering is on the top of the charger, ensuring bare phones placed on it won't get scratched.
Wireless charging can be done on the standing in portrait or landscape modes, enabling perfect viewing again. When the stand isn't needed, it folds down for storage on top of the base.
Since it has 8,000mAh of internal power, taking the Mophie Powerstation on the go is easy. It produces 1.7 full charges until it needs a charge itself. Or leave the 4.80-by-3.07-by-0.98-inch Powerstation plugged through the USB-C port, connected to an AC outlet with the included USB AC power supply and USB-C to USC-C cable.
https://www.zagg.com $69.95
by Gregg Ellman
(@greggellman)