Zhiyun Partners with Huawei to Start a New Chapter in Smartphone Vlogging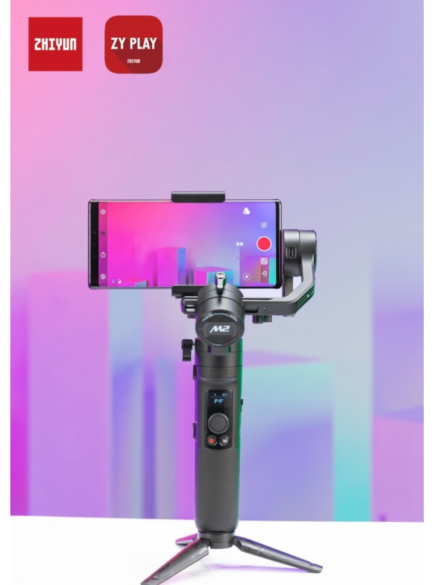 Shenzhen, China, January 07 2020 – Zhiyun and Huawei today announced they have partnered to create a better vlogging experience using Zhiyun's gimbal stabilizers and Huawei smartphones. As part of this partnership, Zhiyun's smartphone gimbals will be able to directly control native cameras of Huawei smartphones. Thanks to Huawei's CameraKit, the Zhiyun ZY Play app will deliver more powerful and smoother zooming from Huawei smartphones.
Zhiyun's, the world's most popular gimbal brand, is known for camera gimbals such as the Crane series and smartphone gimbals – the Smooth series featuring Smooth 3, Smooth-Q, Smooth 4 and the new compact Smooth-Q2. Zhiyun has also built the ZY Play app to utilize Zhiyun gimbal functions and elevate mobile filmmaking experience.
Huawei's CameraKit provides more capabilities to the stabilizer, allowing it to control native camera features directly such as photo taking, recording, front and back camera switching and zooming. The CameraKit encapsulates an advanced API which allows third party apps like Zhiyun's ZY Play to incorporate Huawei's camera features, to achieve better shooting effects alongside Huawei's camera experience.
In the future, with Huawei's CameraKit, Zhiyun's ZY Play will incorporate more Huawei camera features such as AI photography, wide aperture and super night mode, and much more, to fully explore and open up Huawei's cameras shooting capabilities.
ABOUT ZHIYUN
Zhiyun is a pioneer and a world leader in gimbals and stabilizers for both professional filmmakers and personal video creators. Zhiyun's innovative solutions and dedication to delivering products that go beyond customers 'expectations strengthen the belief that everyone can be an excellent filmmaker with the right gimbal to equip with their shooting device.
#CES2020