Posts Tagged 'SpyderX'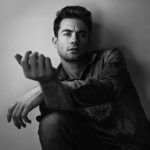 Tweet – Hernan Rodriguez, Commercial Photographer and Datacolor Friends with Vision It's interesting how when shooting for black and white photography, most people disconnect the importance of monitor calibration. This might be due in part to the absence of...
Read more
Tweet Lawrenceville, NJ – (February 11, 2019) – Datacolor®, a global leader in color management solutions, has launched SpyderX, its fastest, most accurate and easiest to use color calibration tool for monitors. The development of SpyderX is testament to...
Read more